Egypt's North Coast Ushers in Beach-Side Brews With Roasters Coffee
This is the Sahel coffee truck boba-ifying our caffeine fixes for proper beachside fun.
In the glimmer of the North Coast sun, many things take on a unique hue, distinct from what you'd find a few kilometres away from the beach. Think holographic manicures, the charm of mysterious beach guys, and the allure of glowing coffee shops - everything simply thrives by the beach. And no exception to this rule is the holographic beachside coffee truck, Roasters, which brings a shimmer of delight to Sahel.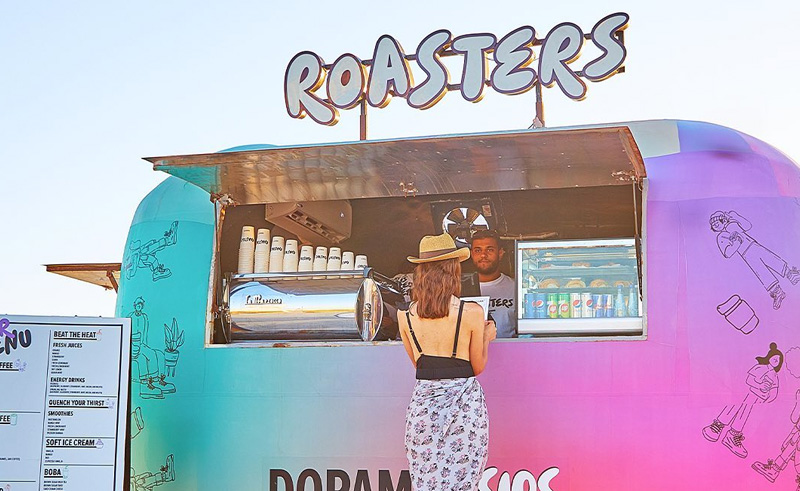 With two locations on the North Coast, Bianchi and Amwaj, Roasters has made it their mission to supply vacationers with a daily dose of dopamine, hidden deep within the perfectly brewed caffeine beans. Offering their coffee in canned bliss, boba-ified wonders (Spanish latte boba, anyone?), and even transformed into delectable ice-cream affogato form, this coffee truck serves up a delightful surprise each day.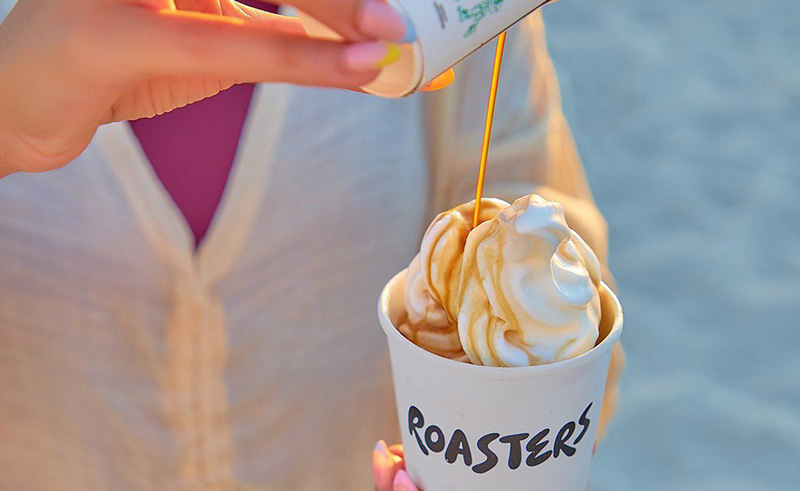 But wait, there's more! Beyond their exceptional roasts, Roasters tantalises taste buds with an array of non-caffeinated delicacies. One such treat is their fusion brown sugar matcha boba - a revitalising sweet drink bound to whisk away any trace of beach blues and leave you feeling refreshed and content.