Feteer Gedety Makes Wholesome Feteer the Way Grandma Makes It
One of life's many simple joys is taghmees. Not dipping. Taghmees. Yes, that very word. Especially when the practice of taghmees is being done with a feteer meshtaltet. Molasses? Mesh? It doesn't matter which team you side with because you know full well you're going to ghames the life out of that feteer meshaltet and that's all that matters. This is where Feteer Gedety comes in.
As its name suggests, the new ghost kitchen serves feteer and only feteer; meshaltet, to be specific. You read that right. They're fully dedicated to making the iconic dish the way your grandma would have made it. They make meshaltet with any dip you could ever think of (3asal eswed all the way, henny). They also make all the classic savoury feteers (sausages, cheese and pastrami) along with feteer rolls. What makes this place's feteer stand out is, again, that's why they exist -- resulting in a very, very yaaaas-inducing experience.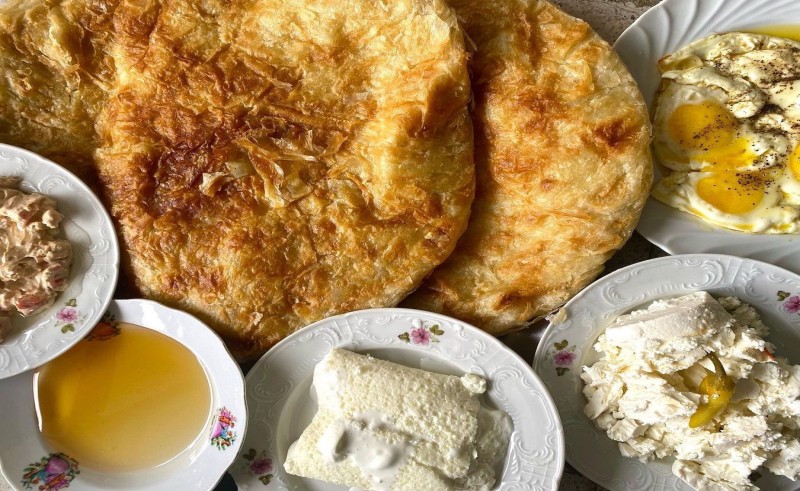 The feteer and dips at Feteer Gedety
All you have to do to get your taghmees game on is call them via +2 0110 112 9112 and they'll deliver it anywhere in Cairo. Happy shaltata time, kiddos.