From Athens to Cairo: Kalamaki Shows A Whole New Side of Greek Cuisine
You can finally have kalamaki in Cairo thanks to the city's newest eatery.
It's no surprise that traveling is not as easy as it used to be anymore. Like, booking flights to Athens is not an easy feat no more and having that Grecian fantasy you've always wanted to have is now harder to attain. But, that's where Kalamaki comes in to help you have that exact fantasy you've always wanted to have...except it's here in Cairo.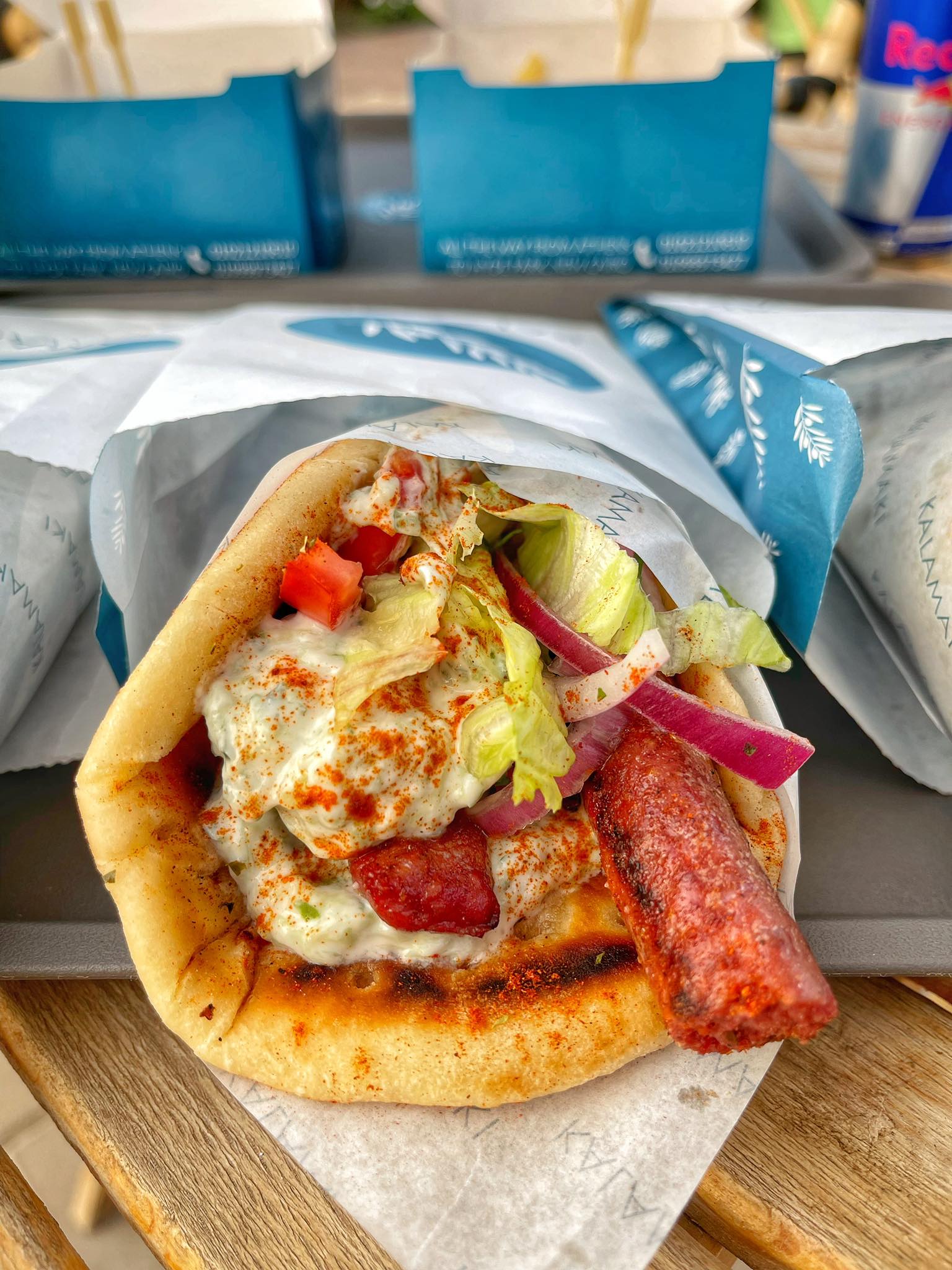 The Kalamaki at Kalamaki
''The brand came to be in Greece, Athens, to be precise,'' says owner Mohahmed Hamed to SceneEats. ''Kalamaki was born from the famous Bikraktaris restaurant in the heart of Athens which happened to be our family's business. Naturally, we brought our secret souvlaki recipe to Egypt and the rest is history.''
What makes Kalamaki stand out is that apart from their daily cut fries, nothing on their menu is fried. Absolutely nothing. Everything is made fresh and never frozen. In a nutshell, expect high nutritional value that stays true to the cuisine's authenticity.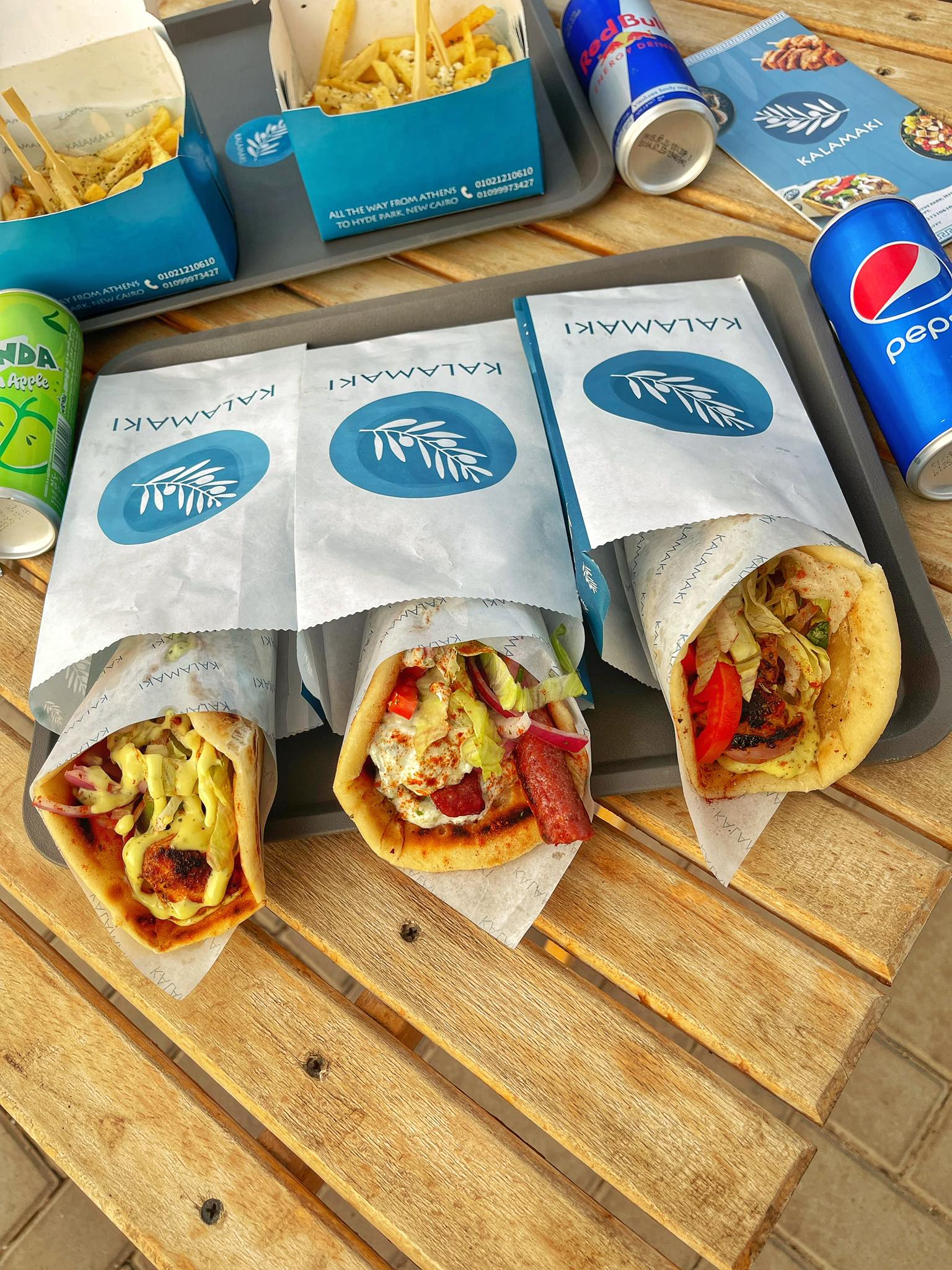 The gyros at Kalamaki
The menu itself is very simple, with them only having kalamakis (obvs), sausages, gyros, and souvlakis. We recommend having their chicken kalamaki mainly for its marination process and oregano (that they import from the restaurant's motherland) that helps make it tender, but most importantly, mouth-watering.
You can find Kalamaki at Hyde Park where you can call 'em up on +2 0109 997 3427 to bring that Greek fantasy right to your doorstep. However, they have recently just made their way to Maadi where they offer delivery. You are welcome.