Heliopolis' El Barrio Provides a Little Taste of Cuba in Cairo
El Barrio just got our hearts going "Havana oh na na" in Korba.
On a quite eventful Monday morning - following over 400 messages detailing plans that perpetually lingered within the confines of our WhatsApp group chat - my trio of friends and I fortuitously found ourselves at Heliopolis' El Barrio. This cosy Cuban sanctuary revives the splendour and allure of a charming 60s Caribbean neighbourhood. Adorned with swaying chandeliers, vibrant mediaeval-style paintings, and retro 50s furniture interwoven with Caribbean motifs and Latin cultural influences.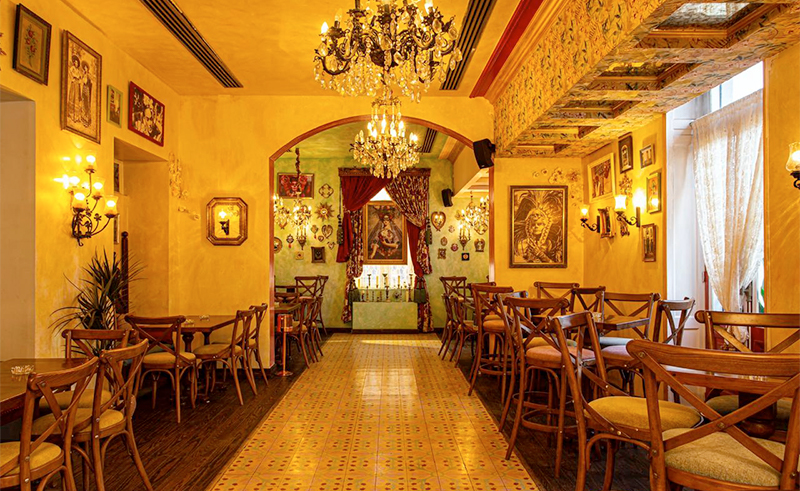 Stepping into the restaurant was akin to taking a quaint stroll along the charming streets of Havana. Enchanted by the whimsical ambiance, we commandeered one of the aged wooden tables, christening it as our abode for the remainder of the day, and proceeded to place our orders. In a matter of minutes, our table became adorned with an array of delights, from succulent shrimp tacos and flavorful Rigatoni Shrimp to Cheska's cheese dip, delectable Chicken Orzo, and an abundance of Sangrias alongside their signature quesadillas. And so, with hearty appetites, we embarked on our culinary journey, savouring every bit along the way.
With just two appetisers down, a certain euphoric tingle graced our taste buds, and our stomachs were enveloped in a gentle, sweet embrace we hadn't realised we were missing. Not a single word was exchanged at the table, though undoubtedly, a few pairs of jeans found themselves unbuttoned.
Days drifted by, yet my feverish dreams of the lavish feast we experienced at El Barrio, as well as my unyielding curiosity about the origins of such a place, remained steadfast. With this in mind, I orchestrated an in-depth conversation with the founder of El Barrio, Ashraf Habashy, in an attempt to satisfy my insatiable curiosity.
Founded in 2020, El Barrio brings forth a steaming hot amalgamation of Cuban cuisine, culture and street music all in one place. "The idea of El Barrio was to get a nice cosy place in downtown Heliopolis that offers people a real taste of Cuba through all of its details, from the good food and live music to the decorations that speak of Cuban heritage and culture," Ashraf Habashy, founder of El Barrio tells Scene Eats.
Having grown up in close proximity to Latin culture, Habashy was impressed by Cuba's food, music and cigars, "It is a simple taste and a culture that I have been cherishing my whole life. So, I wanted to amplify that in El Barrio through the interiors, the food and entertainment shows we host," he explains.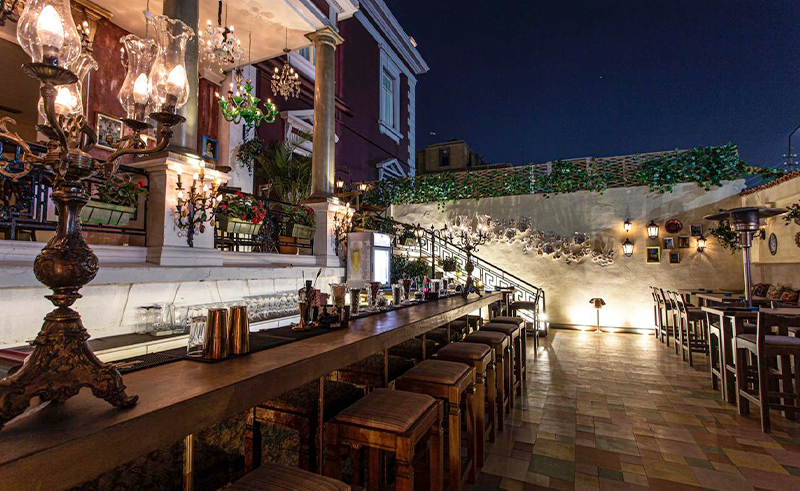 El Barrio's menu features a variety of seafood dishes and traditional Cuban and Mediterranean cuisine staples. However, they introduce it in a unique and simple way without any sophistication, which sets them apart from the local dining scene, "we play around with food and presentation. For instance, Our tacos are much simpler than how they are made the Latin way, maintaining their authentic taste but with a little modern twist to also appeal to the Egyptian palate."
Still daydreaming about their Cheska's cheese dip, I couldn't help but ask him about their secret ingredient, "I actually named this one after my wife. It is basically white cheese with chilli sauce and a mixture of secret spices that she uses. And it has become our number one bestseller since we started."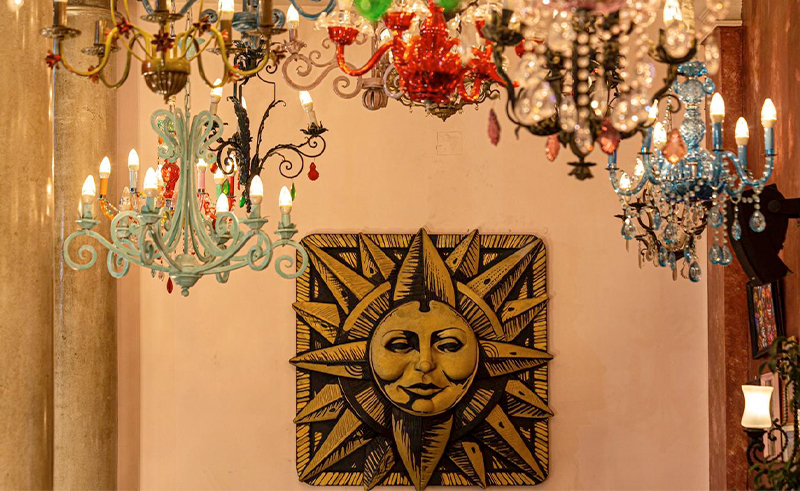 One thing about Cuba is that it knows how to have a good time; a sentiment El Barrio fully encapsulates with fun spirit and a slew of live music and performances including Salsa and Jazz. "As a musician, my whole life has been about entertainment. So, I am really careful with the selection of entertainment and musicians we host at El Barrio. We reproduce their music and adjust their stage presence to fit the Cuban style," Habashy tells Scene Eats. "We had people who have been in the music scene for over twenty years performing on our stage as well as young and rising talents."
Though El Barrio's journey is technically embryonic in nature, the restaurant has gone through a handful of hardships over the last three years, "shortly after we opened, COVID-19 happened and it was a huge challenge to keep our doors open during such difficult times. Yet, we had a good resistance and stayed strong. And, now El Barrio is finally becoming a name in the F&B market. As of last year, we opened a new branch in Stella on the North Coast."
Lastly, given the nature of the restaurant's rapidly-growing Cuban footprint, can El Barrio get any more Havana oh na na than this?