Heliopolis' The Diner is Serving American Diner Realness
You can finally pretend to be one of the cast members of Riverdale whilst you sip on their Instagrammable milkshakes.
The Diner is a new restaurant that recently opened in Heliopolis fixated on serving you that American diner vibe. Ever wanted to have an after school moment at Pop's like Archie and Betty? Well, look no further than here.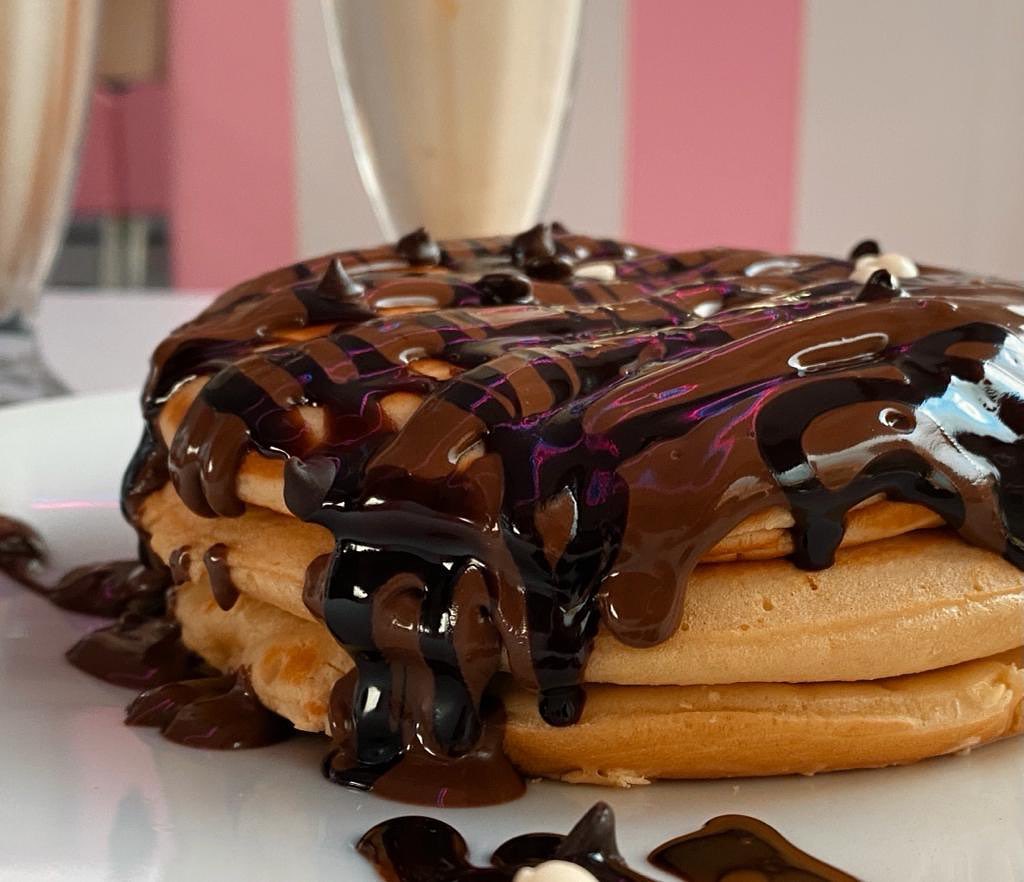 The Diner's pancake game is serious
Category is gorj checkerboard floors, blue neon lights and pink grandma chic chairs to accentuate that Vapour Wave feel, which ultimately makes the space the perfect candidate for your Instagram feed.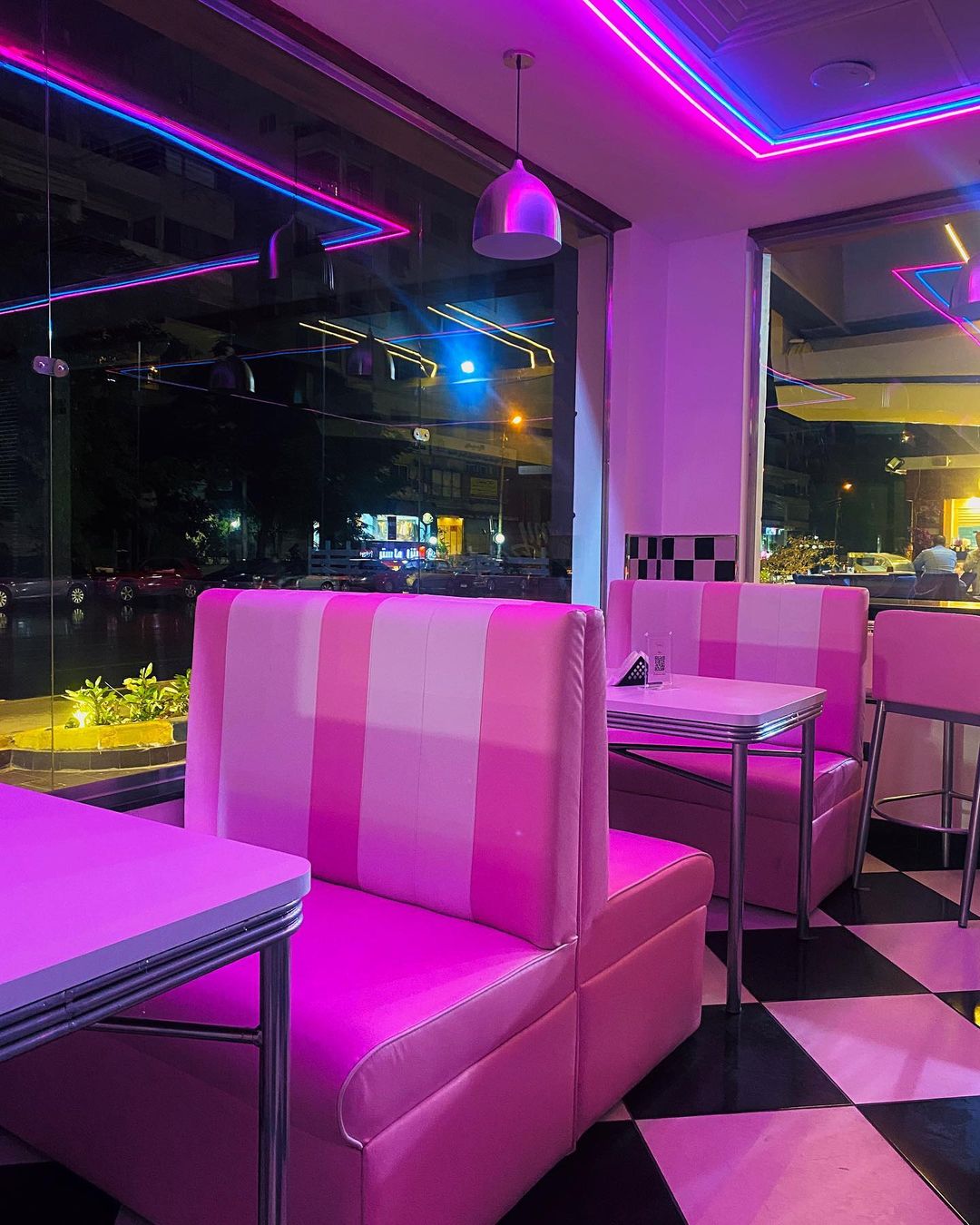 The vibe at The Diner is giving Riverdale
As for food, they have a wide array of American-themed foods ranging from absolutely yum bacon burgers to scrumptious chocolate topped pancakes. Their signature dish is the "cheesy hot Cheeto doughnut" (for obvs reasons) and let's not forget their sugar rush-inducing chocolate vanilla swirls.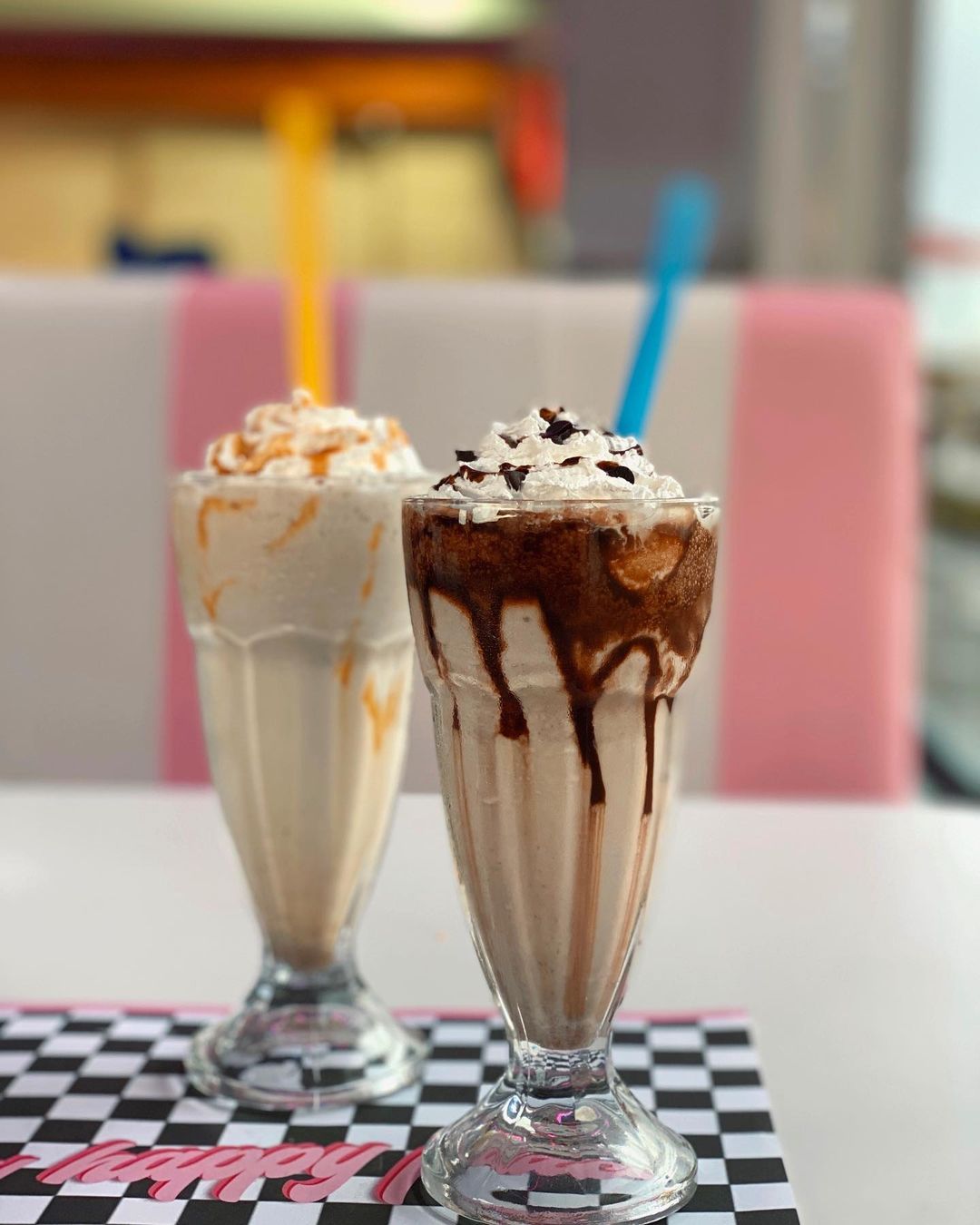 The Diner's Instagrammable milkshakes
If you want an aesthetically pleasing night out whilst sipping on dem milkshakes and spilling all the juicy tea, then The Diner is deff the place to be.