Meet Egypt's Entrepreneurial Food Kweens
In honour of International Women's Day, here are women who are changing food in Egypt for the better.
There's long been a strange dichotomy when it comes to kitchens: In the home, it's a woman's job. In restaurants, however, men have long been in charge. This strange truth goes back centuries. But, enough talking about how men have been in charge. We're here to talk about the women who have been at the vanguard of the F&B industry and are proving that there is nothing inherently gendered about a great meal. In honour of International Women's Day, we've listed down our favourite female chefs in Cairo who are changing food – for the better.
Dareen Akkad, the owner of What the Crust
WHAT THE CRUST // DAREEN AKKAD
Owner and former marketing expert Daren Akkad aimed to open a neighborhood restaurant filled with good Neapolitan pizza and good company — What the Crust was the result. What Akkad didn't expect was for her Maadi pizzeria to become the only pizzeria in all of Africa to be affiliated with the Associazione Verace Pizza Napoletana. They've also made it on the 10 Best Neapolitan Pizzerias Outside of Italy and Top Africa 2021 by 50 Top Pizza.
GRACIAS // PERI SALEH
It's hard to imagine Cairo's restaurant scene if Peri Saleh hadn't traveled to Mexico and realised that she needed to open a taco truck in Sheikh Zayed called Gracias. Thankfully, fate intervened, and Saleh took workshops and even enrolled in a Chef's Culinary Arts Degree at the Italian Chef Academy to do exactly that, thus revolutinising the way Egyptians eat tacos and Latin American food forever.
THE PIZZA TRUCK & LAFFA // DINA HOSNY
Running one restaurant is hard enough – but what about two? It's a feat no less impressive than graduating with the highest honours from France's iconic Le Cordon Bleu. What makes both of her project shine is the fact that they don't just serve your average, boring, everyday take on pizzas and shawermas. The Pizza Truck, which happens to be the first food truck in Egypt serving, well, pizza, serves authentic Italian pizza that is so fresh and fluffy and comesthru with crunchy crusts and stringy mozzarella cheese. You can't find that just anywhere in Om El Donia. Laffa, on the other hand, has ruined regular shawarma for Cairo's foodies forever. We don't know about you but we're never having our shawarma without carrot hummus ever again.
TABLA LUNA // HEDI TAWFICK
Educator first and restaurateur second. Hedi Tawfick has always been a force in Egypt's education sector until a few years ago when she decided to open up a Latin American joint with her husband, Fabian Macdelano, and name it after their firstborn. Fast forward and Tabla Luna is now one Cairo's most iconic restaurants to have dishes from Peru, Colombia and Argentina.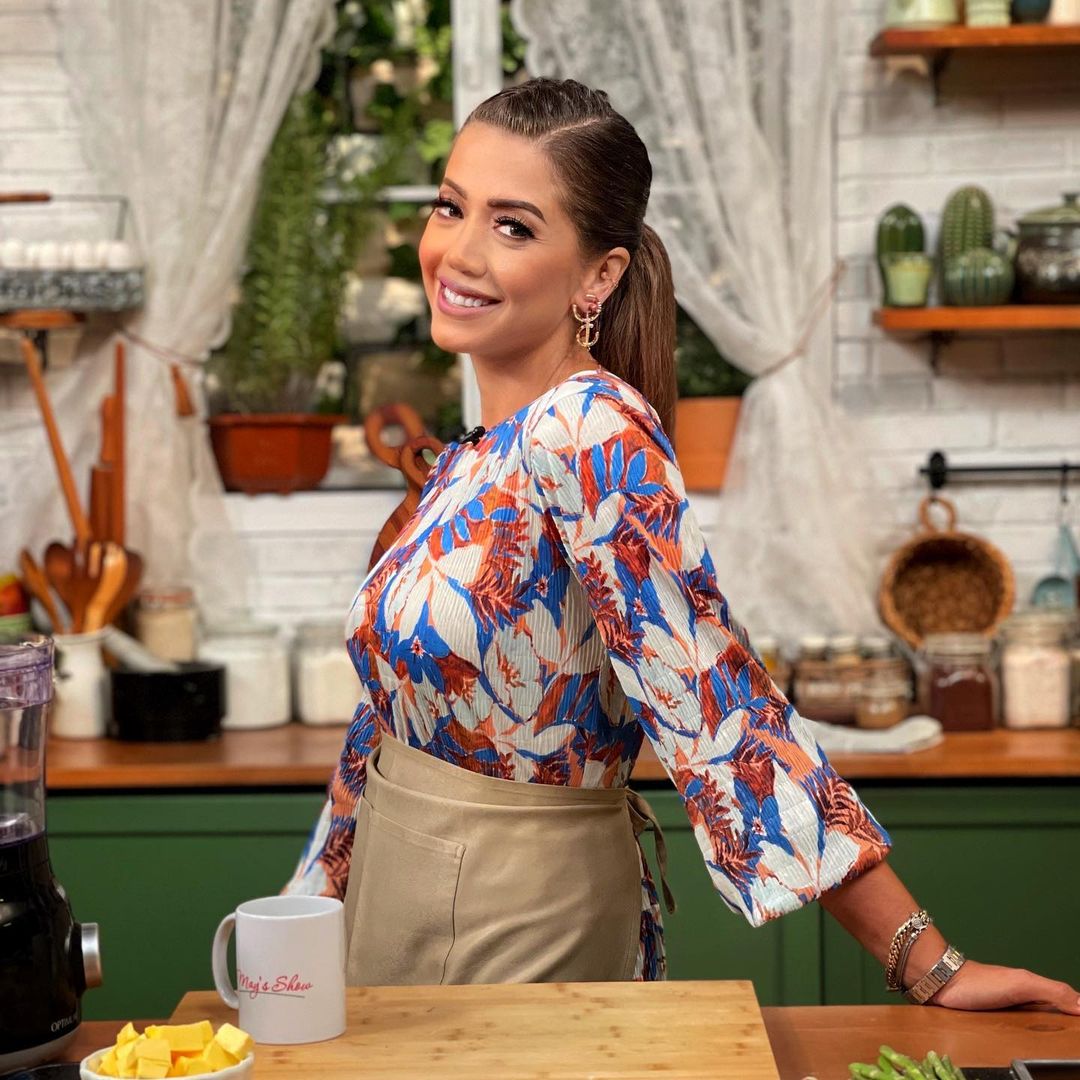 May Yacoubi, one of the owners of Bittersweet
BITTERSWEET // MAY YACOUBI
Located in Sheikh Zayed, Bittersweet is the city's newest joint that specialises in serving universally-loved foods. The upscale social house is the brainchild of celebrity chef and May Yacoubi and her co-founders; meaning, you're in for a rollercoaster ride that only goes up. Their menu is simple yet effective. From salads to sandwiches, pizzas, pastas and even make-your-own croissants and o-buns, the new eatery simply just wants you to enjoy life's simple pleasures...Instagrammably.
FASAHET SOMAYA // SOMAYA AL-ASYOTY
Hidden away in the labyrinth that is Downtown Cairo is a beautiful gem called Fasahet Somaya. Much like its name suggests, the restaurant is run by none other than Somaya Al-Asyoty, a strong, independent, Egyptian woman who has mastered the arts of homemade food. Upon entering the eatery, you will always be welcomed with open arms as if you're entering the home of an aunt that you haven't seen in ages. Al-Asyoty wakes up everyday with no menu in mind, she literally just goes to the market and sees what calls her name. She uses food as a medium to express love and by doing so, she has created a Fasahet Somaya family that has grown from a dozen humans to over 1,000 people.
DIRTY COOKIE // SHAHIRA MAREI
Founded by Shahira Marei in 2015, The Dirty Cookie specialises in adorable cookie cups that let you have your drink and eat it too. California's most famous 'cookie shot' has landed in Egypt last year, and we're absolutely living thanks to Marei. Featured on Forbes, Extra TV, The Today Show, Good Morning America, The Food Network, The Cooking Channel, and a plethora of other American media, this dessert shop came home after its Egyptian-American founder has decided to give Om El Donia a taste of their delectable selections. The Dirty Cookie has been a Los Angeles celebrity fav from the Kardashians, Osborne's, Charlie D'Amelio, Kerry Washington, and Mena Massoud.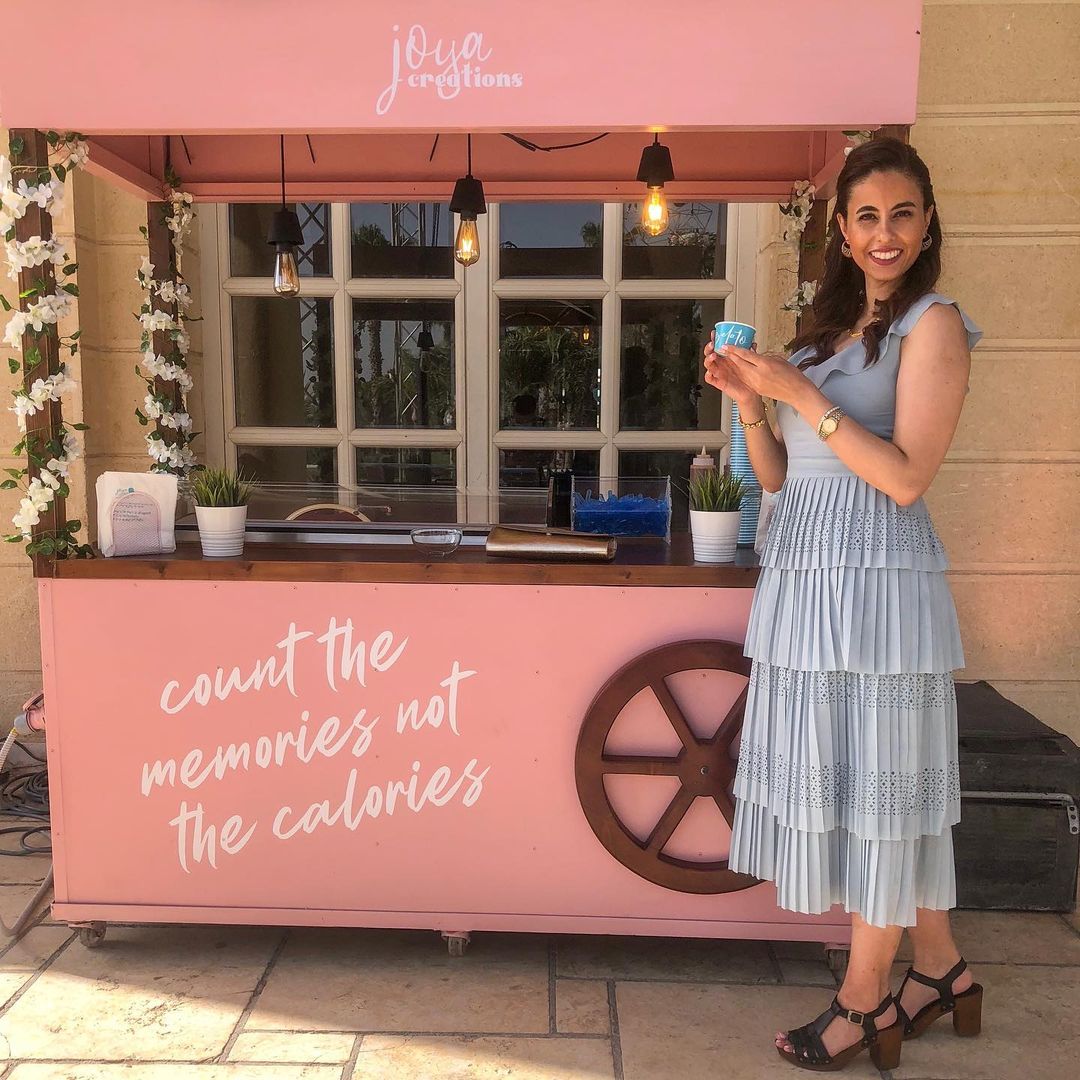 Fatima Abdel Azeem, the owner of Joya Gelato
JOYA GELATO // FATIMA ABDEL AZEEM
Not all of us are brave enough to leave everything we've accomplished behind to follow our dreams. This is exactly why we're totes obsessed with Fatima Abdel Azeem, the Wonder Woman who decided to quit her corporate life to pursue her ultimate goal: spreading joy. The mastermind behind Joya Gelato has succeeded in doing that because we don't honestly remember the last time we were as happy and joyful as when we were at her shop. Situated at Capital Business Park, the Joya Gelato specialises in only 10 flavours, making sure that everything is made with great love and care.
DARA'S ICE CREAM // DARA GHOSHEH
After traveling to Bologna one summer and taking a course at Carpigiani, Dara Ghosheh knew that making ice cream was going to be her calling in life. She wasted no time after her revelation and opened up her first Dara's Ice Cream branch in Cairo. What came next was totally unexpected as Ghosheh transformed into Egypt's undisputed queen of ice cream.
OM DAHAB // DAHAB
The iconic Downtown Cairo sandwich cart has been reigning supreme over Qasr El Nil (Champollion Street, to be specific) for the past few years now, making sure everyone gets their fill of homemade Egyptian food (molokhia, chicken panne and everything in between), especially sandwiches (she makes all kinds of them...like, literally), around the block. Dahab, the owner of the restaurant that is Om Dahab, named it after her mum because when she was still starting, her mother was the only one that helped get it up and running -- eventually turning it into the spot we all know today.