Things Are Extra Cheesy at Alexandria's Chuck's
Cheese syringes are our new favourite food accessory.
We recently stumbled upon a fried chicken spot that will potentially be your new bae, or maybe even replace your current bae. We're only saying this because everything on their menu is simply sublime.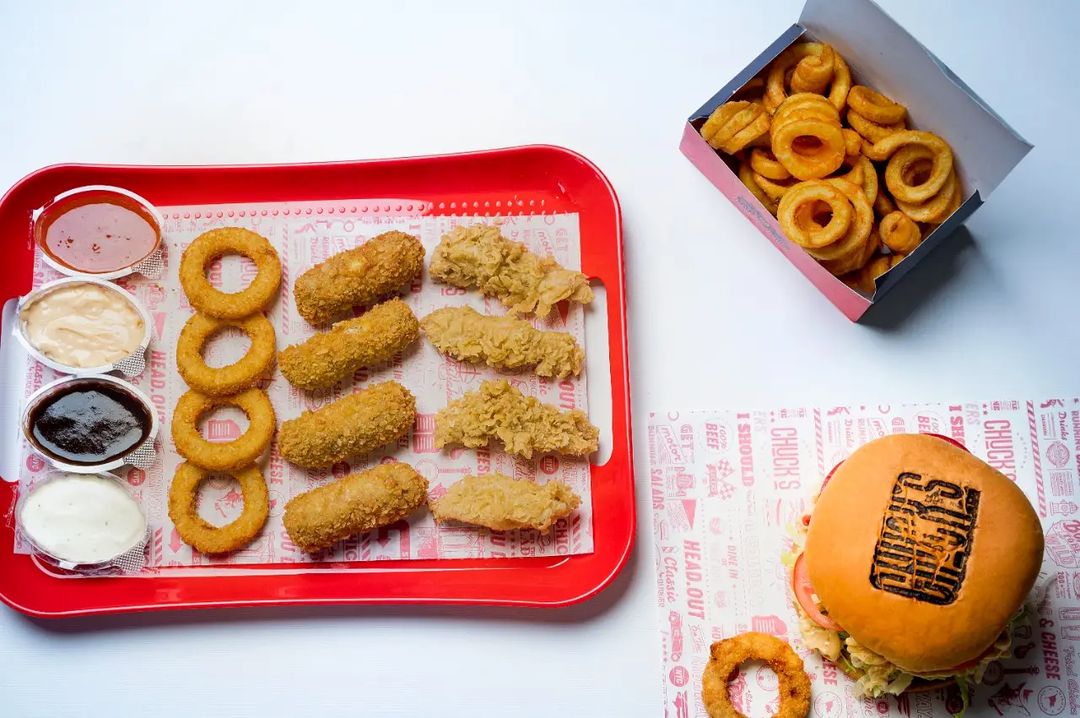 The apps from Chuck's
The spot's name is Chuck's, and (s)he makes a wide array of delicious goodies that are not only fried chicken. The restaurant's menu encompasses so many delicious things that we totes think should be in your belly, though what aided in the cultivation of our extreme standom would have to be their gyros. Simply because it's a literal heaven wrapped in pita bread, and it just so happens to have so many topping alternatives, meaning whether you're a veggie stan, a beef enthusiast or a chicken queen, they've got you covered.
In addition to their delicious gyros, their burgers are super yummy, and also very pretty due to the amount of filler it's injected with. The filler for this category is cheese though, so the only thing getting a lift is the amount of cheese oozing out with each bite, Yum!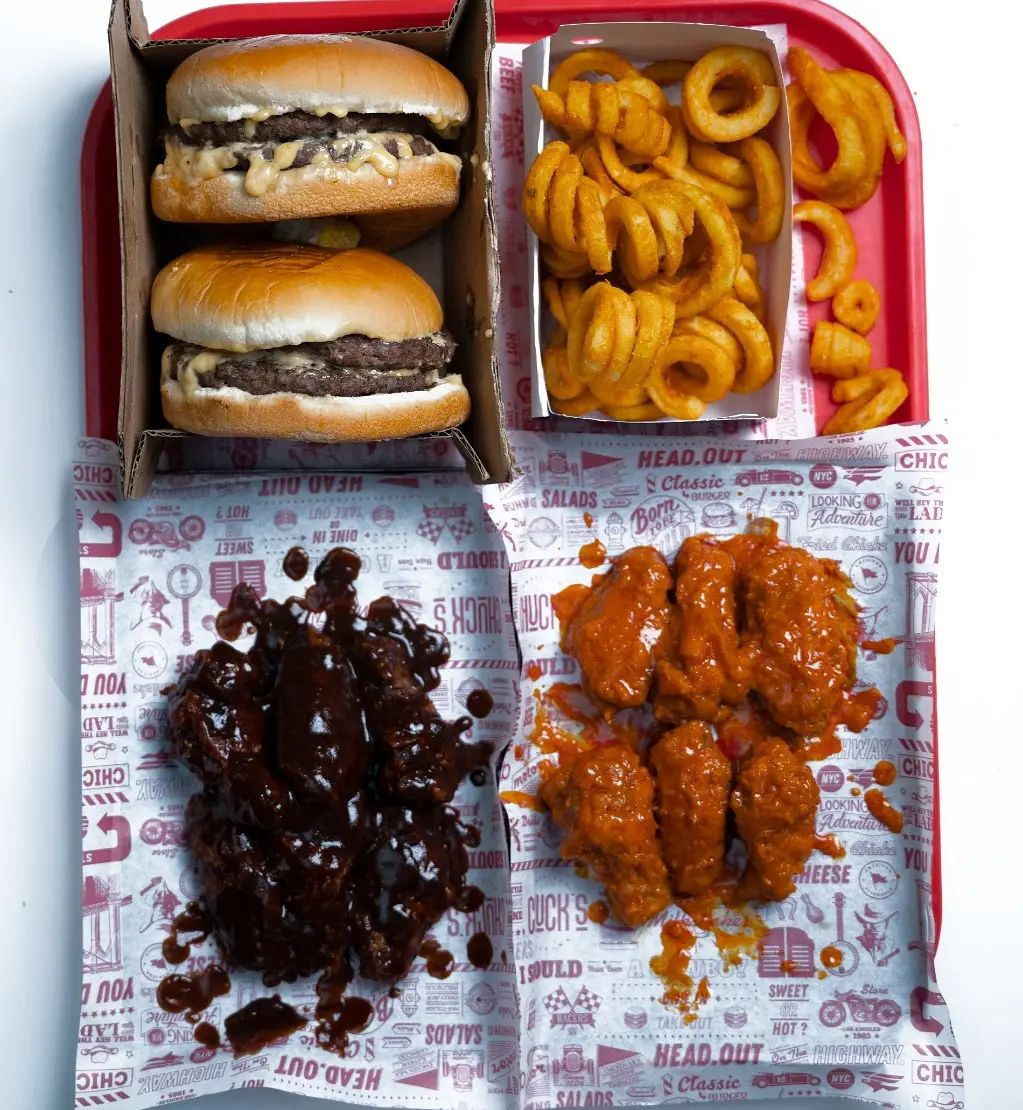 The wings and burgers from Chuck's
Chuck's happens to be in Alexandria's Semouha. So, if you happen to be from Cairo, you'll have to pop by the Pearl of the Mediterranean for some cheesy goodness.