Dataland: Stepping Into Cairo's Administrative Buildings
Dataland is the new research publication bringing a new perspective on Cairo's administrative buildings.
Amidst Cairo's constantly shifting urban landscape, where migrating structures and towering skyscrapers reshape the foundations of the city, three multidisciplinary architects and researchers took it upon themselves to immerse themselves in the capital's DNA. Unravelling the strands that make up the metropolis, Dataland - a new research publication - puts its buildings under the microscope, exposing an entirely new perspective on our architectural understanding of them.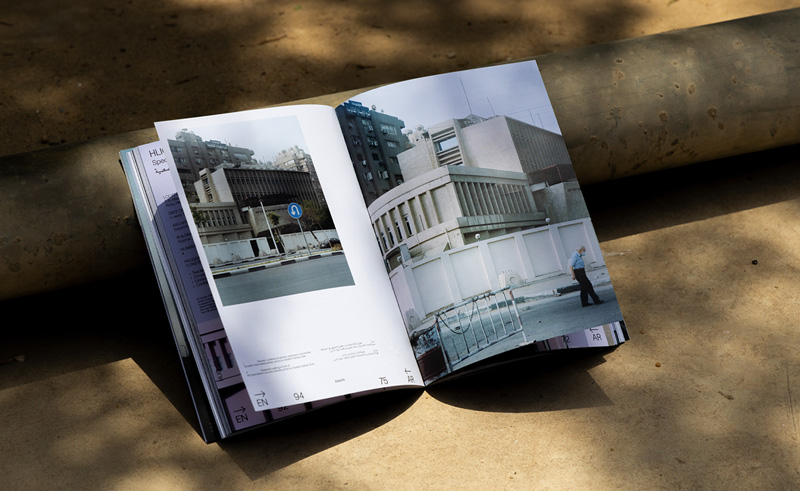 Launched in April 2023, Dataland aims to deepen our understanding of Cairo's built environment. The bilingual publication was initiated by Sherifa Hamid, who also serves as its editor-in-chief, along with Engy Mohsen, the project advisor, and Ahmed Morsi, Dataland's Art Director and Managing Editor. The first issue of Dataland spotlights an often overlooked aspect of the average Cairene's routine: the administrative building.
While administrative buildings in Cairo may evoke thoughts of mundanity and bureaucracy, Dataland's first volume delves into the functionality of these structures, and what makes them so fascinating. By creating an archive of building catalogues and a magazine focused on one of the city's oft-ignored structures, the first volume unveils new possibilities for grassroots research projects.
The trio started working on their project in 2020, embarking on a year-long research journey filled with scouting trips across Cairo and meticulous mapping and indexing in Excel sheets. When architect and photographer Hamid returned to Cairo from overseas, she was excited to explore the possibilities that would come with collaborating with architect and designer Engy Mohsen on a publication. Eventually, they joined forces with Ahmed Morsi, who brought his passion for research, art, and studies on adaptive reuse - the sustainable repurposing of architectural structures - to the table.
Dataland's first print issue includes an article and two opinion pieces by Karim Fouad, founder of Mogasam, Amira El Wakil, founder of Archiving Heliopolis, and Ahmed Morsi, providing insights on preservation, archiving, and adaptive reuse.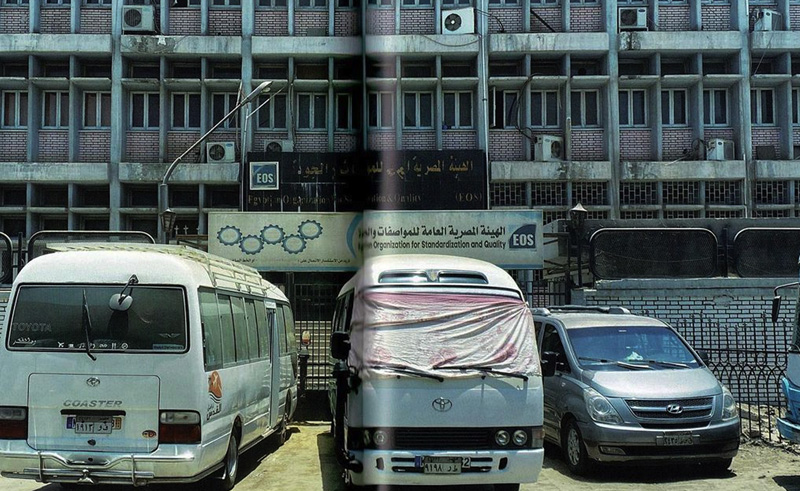 "Our initial process was extremely tedious, involving colour-coding Cairo's map and surveying each neighbourhood for administrative buildings. We identified 100 buildings and began filtering them while discussing our selection criteria," Hamid shares with SceneHome. "The research was pragmatic. To us, the Abdeen Palace is just as important as the Agouza Educational Administration's building. Architecture isn't just about constructing new beautiful buildings, at least not anymore."
As one skims through the pages of the publication, each building is visually represented through photographs, renderings, and 3D models. These different mediums offer readers various perspectives to understand the buildings and their unique features. "We take a highly visual approach, and we're not claiming to extensively research each building," Morsi explains. "It's a visual magazine. Each building is accompanied by a set of data intended to assist future users of these buildings."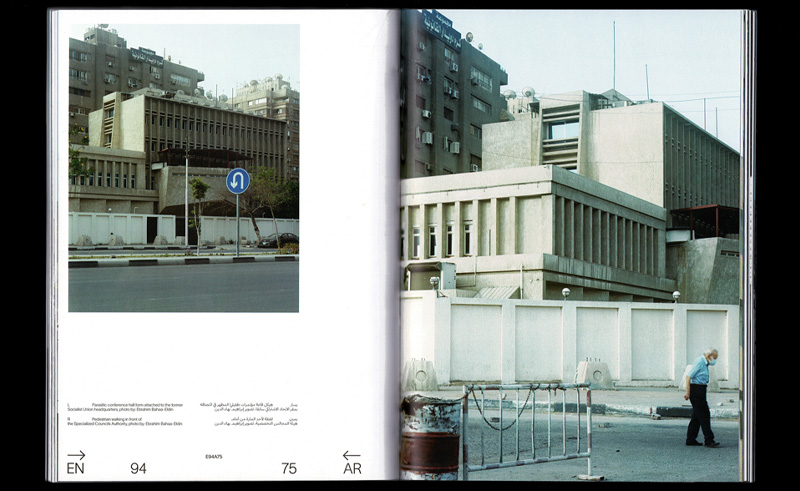 Although Hamid, Mohsen and Morsi initially had concerns about research limitations hindering their ability to find enough information, their extensive searches through public libraries, newly discovered architectural magazines, and personal archives led them to feature 17 administrative buildings in their first print issue, with more available on their digital platform. The team had ongoing discussions about the criteria for selecting featured buildings, ultimately deciding to exclude those that had already been well-researched.
"We didn't include the Mogamaa' El Tahrir, for instance. Even though it was an obvious choice, it is 'significant' and has already been studied," Hamid says. "I think in Cairo specifically we need to think about how buildings can help us as citizens and what functions those buildings can take to help people. And this notion is irrelevant to a building's style, historical value, the architect who built it, or whether it was researched or not."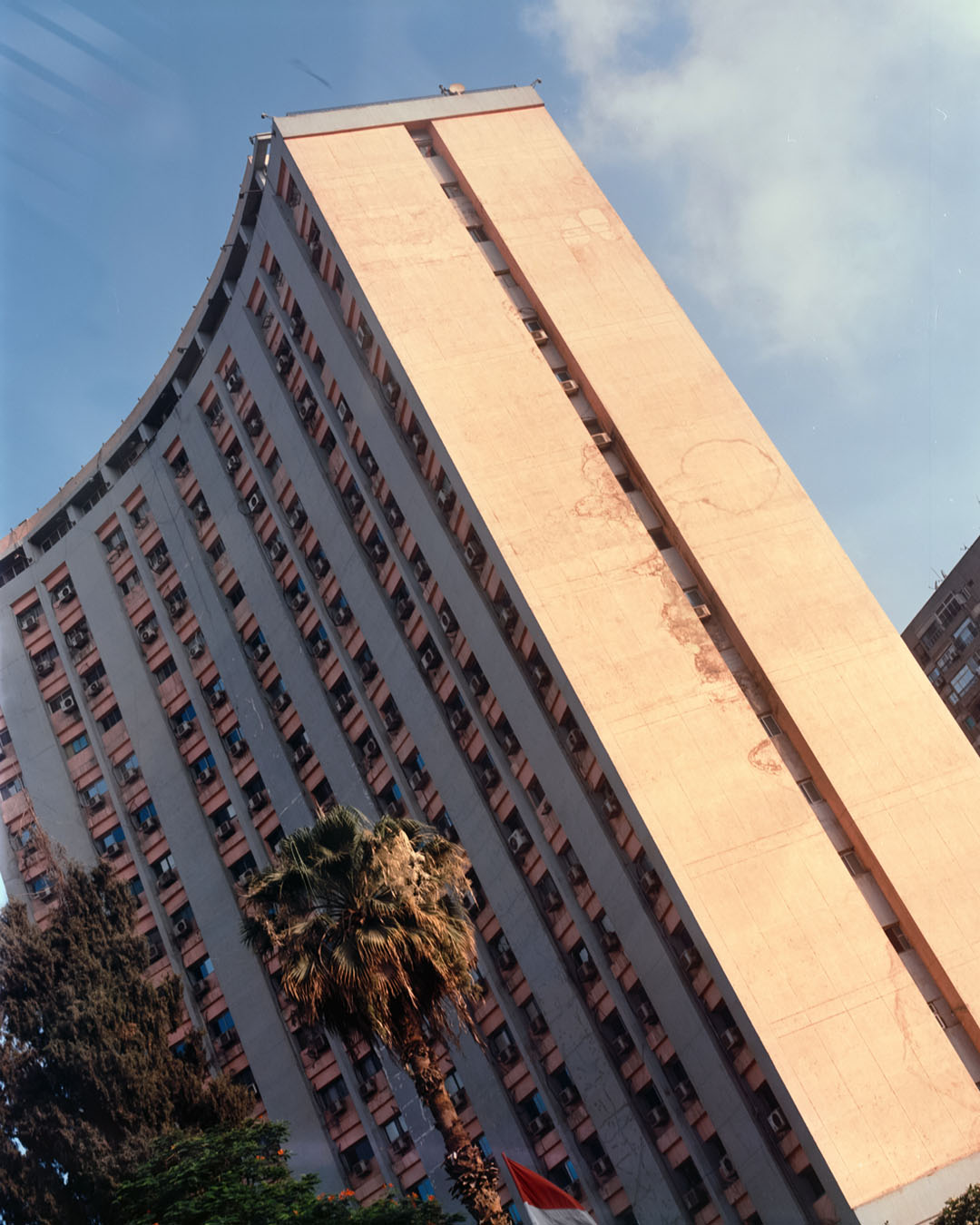 Similarly, the three artistic mediums - as well as the team's emphasis on working with artists and non-architects - help cement the publication's direction, steering it away from traditional approaches to architectural research.
"We wanted to avoid portraying administrative buildings as grim and defying common perceptions," Mohsen says. "Vibrant 3D models highlight specific features of the buildings, allowing viewers to experience them from the perspective of their functions and strip them away from their assigned values."
This vision is manifested through renders created by Architect Mohamed Fawzy and 3D models crafted by product designer Mariam Magdy, which, according to Morsi, reflect their desire to view buildings as objects and products while maintaining an editorial focus on their spatial and aesthetic aspects. "We deliberately chose to include buildings from the early 90s, structures that are commonly considered 'ugly' within our collective memory," Morsi explains.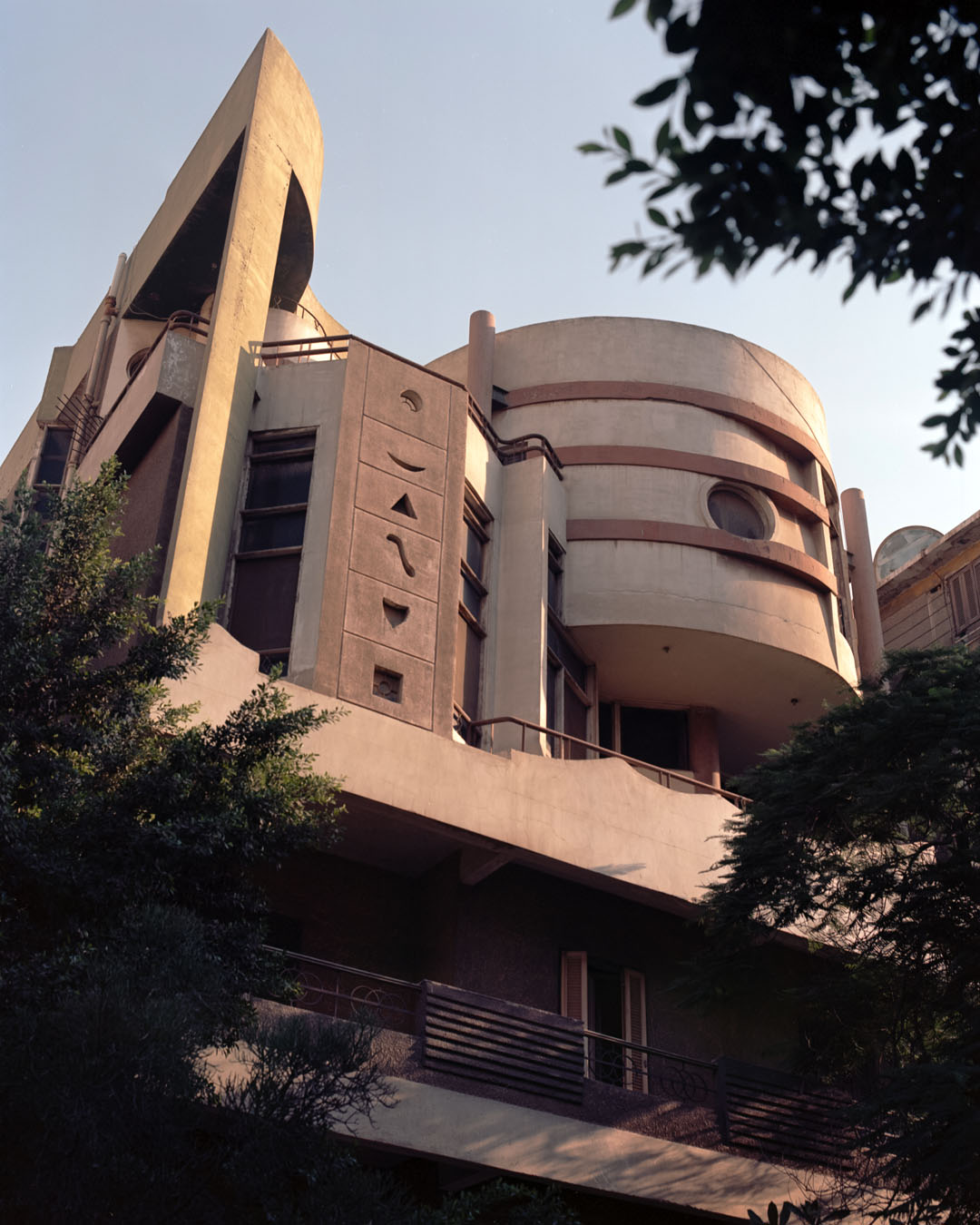 Photographer and anthropologist Ebrahim Bahaa-Eldin captured the relatively modern structures featured in the publication, including The National Authority for Tunnels, Internal Trade Development Authority, Specialized Council Authority, and the Egyptian State Council. Bahaa-Eldin spent six months visiting these buildings multiple times to gain a comprehensive understanding of their locations, features, and context, ensuring the best representation through his photographs.
"The process was very slow. It had to be a slow process because we're creating an entire typography of a city and a resource," Bahaa-Eldin explains. "Many buildings felt 'ugly' at first and I had to re-think my angles while also considering the ways we want to represent the city through this documentation."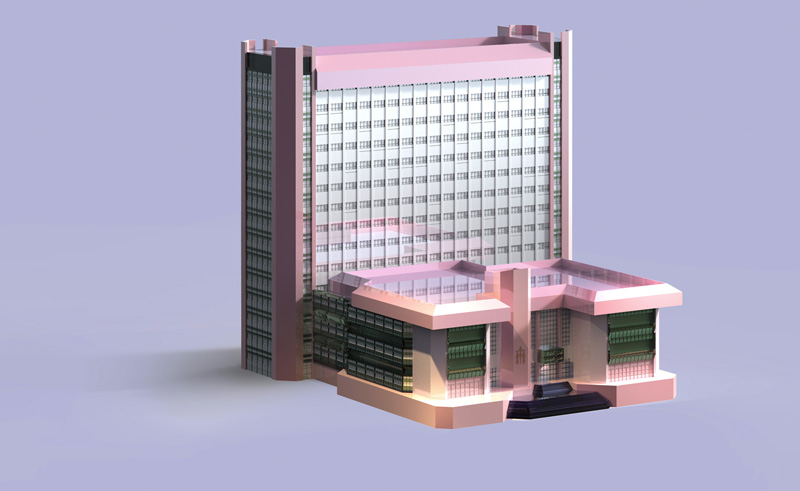 With a diverse team of writers, architects, artists, and researchers, Dataland offers an accessible resource useful to architects, urban planners, researchers, and the general public. It is born from a belief in the significance of research, documentation, and mapping of Cairo's soon-to-be abandoned structures. The Dataland Publications project received support from the Tunisian institution L'Art Rue as part of their All Around Culture Programme and was co-funded by the European Union. Dataland's first issue is currently available in bookstores across Cairo.