Deconstructed Beauty: The Aten Museum in Minya
Two decades in the making, the Aten Museum will celebrate the ancient history of Minya and its monotheistic ruler.
Despite its prolonged construction, which began in 2002 and is yet to be completed, the Aten Museum in Minya has already become a landmark in the Upper Egypt governorate, drawing plenty of admiration with its dramatic, deconstructed architecture that has overlooked the Nile river for almost two decades. Dedicated to the 18th dynasty king Akhenaten, the museum will showcase the history of the ancient Egyptian ruler and the city he built with a monotheistic philosophy that aimed to unite the gods of ancient Egypt under one sun god, Aten.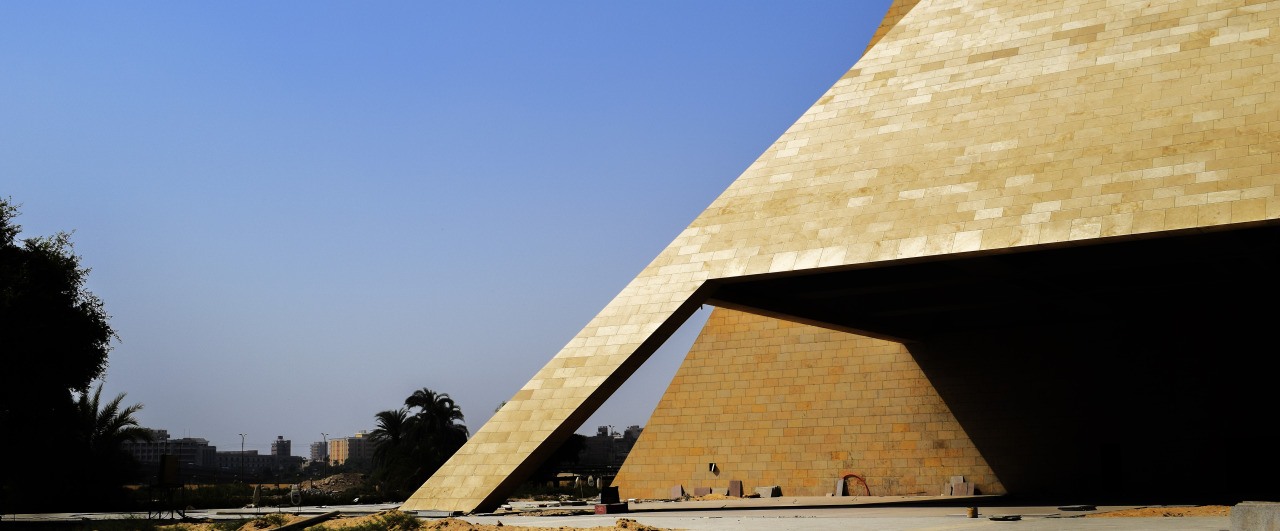 Around the time when deconstruction - a form of postmodern architecture that abandoned the need for absolute harmony and symmetry in buildings - found its footing in the world of architecture, an agreement to establish the museum was signed between the German city of Hildesheim and its Egyptian counterpart in 1979, with the design being gifted by the German Government and later modified by the late Egyptian architect Gamal Bakry in 1990.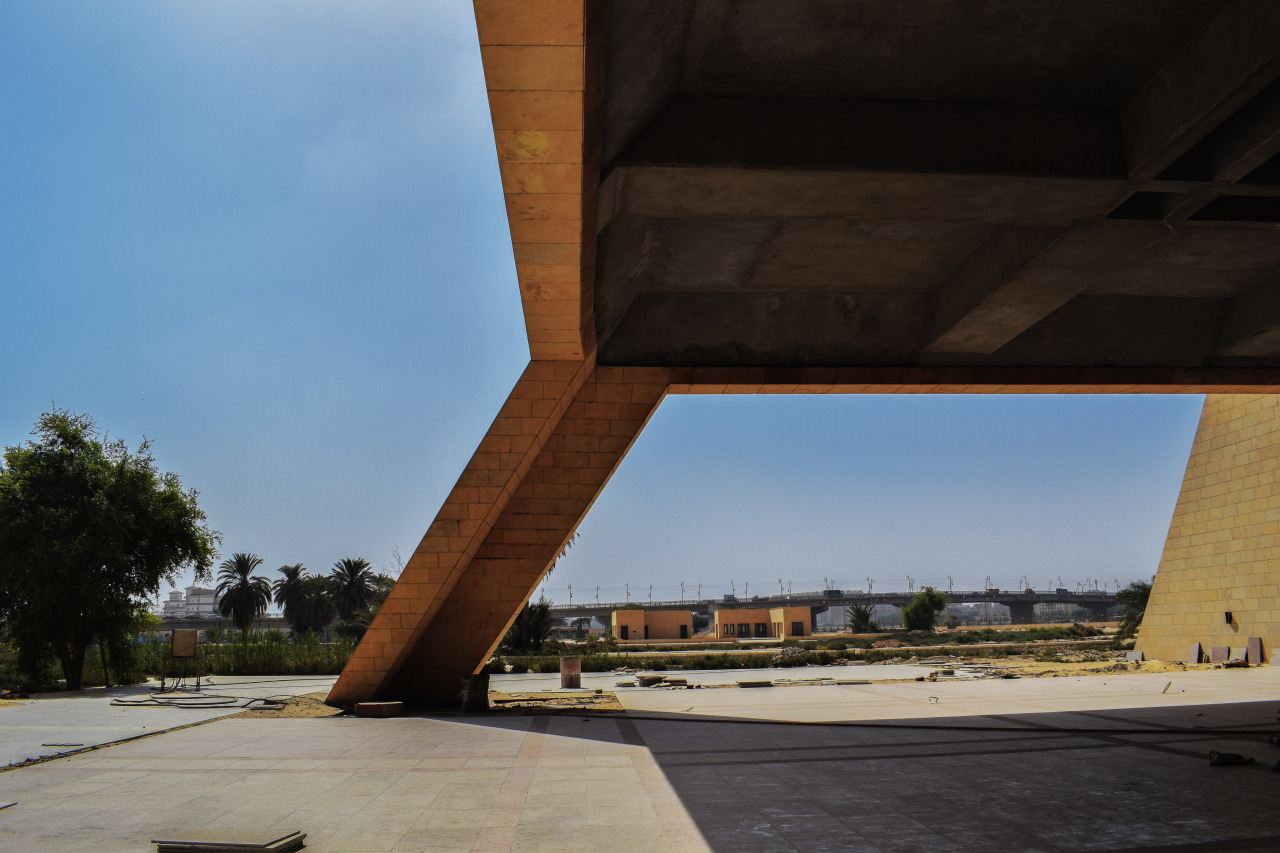 Museological consultant and landscape designer Mahmoud Mabrouk planned out the indoor scenario to display large collections of artefacts that document Minya's ancient history and designed the landscape to accommodate outdoor exhibitions and theatres, along with a massive 650-metre pedestrian walkway along the Nile corniche.
With a design that matches Akhenaten's radical approach to religion, the museum is made of multiple masses that appear as fragmented parts brought together to symbolise the sun god, deriving its shape from the refraction of sunlight on Aten's sun disc, which has been displayed in reliefs depicting Akhenaten in a state of worship alongside statues of Akhenaten and his wife Queen Nefertiti, as well as his father, King Amenhotep III and his mother Queen Tyie.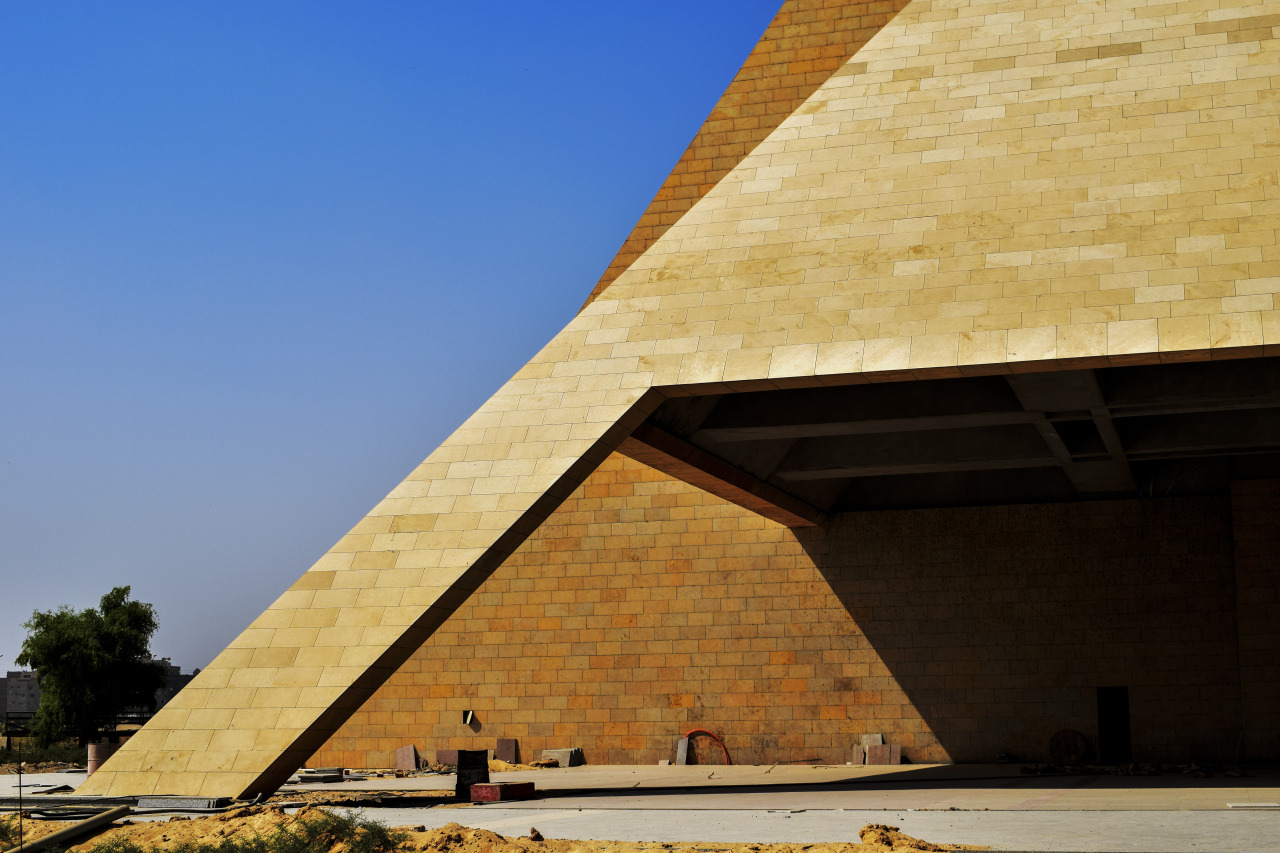 The Aten Museum will also host artefacts found in neighbouring archaeological sites and the 'Talatat' stones, construction blocks used to build the ancient city of Tell El-Amarna. The museum will also include 14 exhibition halls that will occupy the museum, along with a museological and restoration school, a conference hall that can host up to 800 visitors, and a dock for Nile cruisers.
The museum will act as a means for local residents and tourists alike to walk through the ancient history and culture of Minya, a city that was once the capital of Egypt. Decades after the first foundations were put in place, the Aten Museum is set to open next year, presenting its architecture as a language which communicates the meaning behind the very same ancient symbolism that it will host.
Covering around 11,500 sqm of a much greater plot of land, the museum will become the third largest archeological museum in Egypt upon its completion, surpassed in size by the National Museum of Egyptian Civilisation in Old Cairo and the Grand Egyptian Museum in Giza.
Photography Credit: Waad Ahmed