Studio M6 Reimagine Red Brick Facades in This Greek Residence Render
This render of a residence in Greece offers a vision of how thoughtful and contemporary red brick facades look like. Offering an alternative visual to what we often associate with the masonry unit.
In the minds of most Egyptians, red bricks are typically an indicator of a work in progress, a building unfinished rather than an aesthetic choice. However, in this unsurprisingly crisp render of a residential building in Greece visualised by Cairo-based Studio M6, the true aesthetic potential of the red brick is on full display.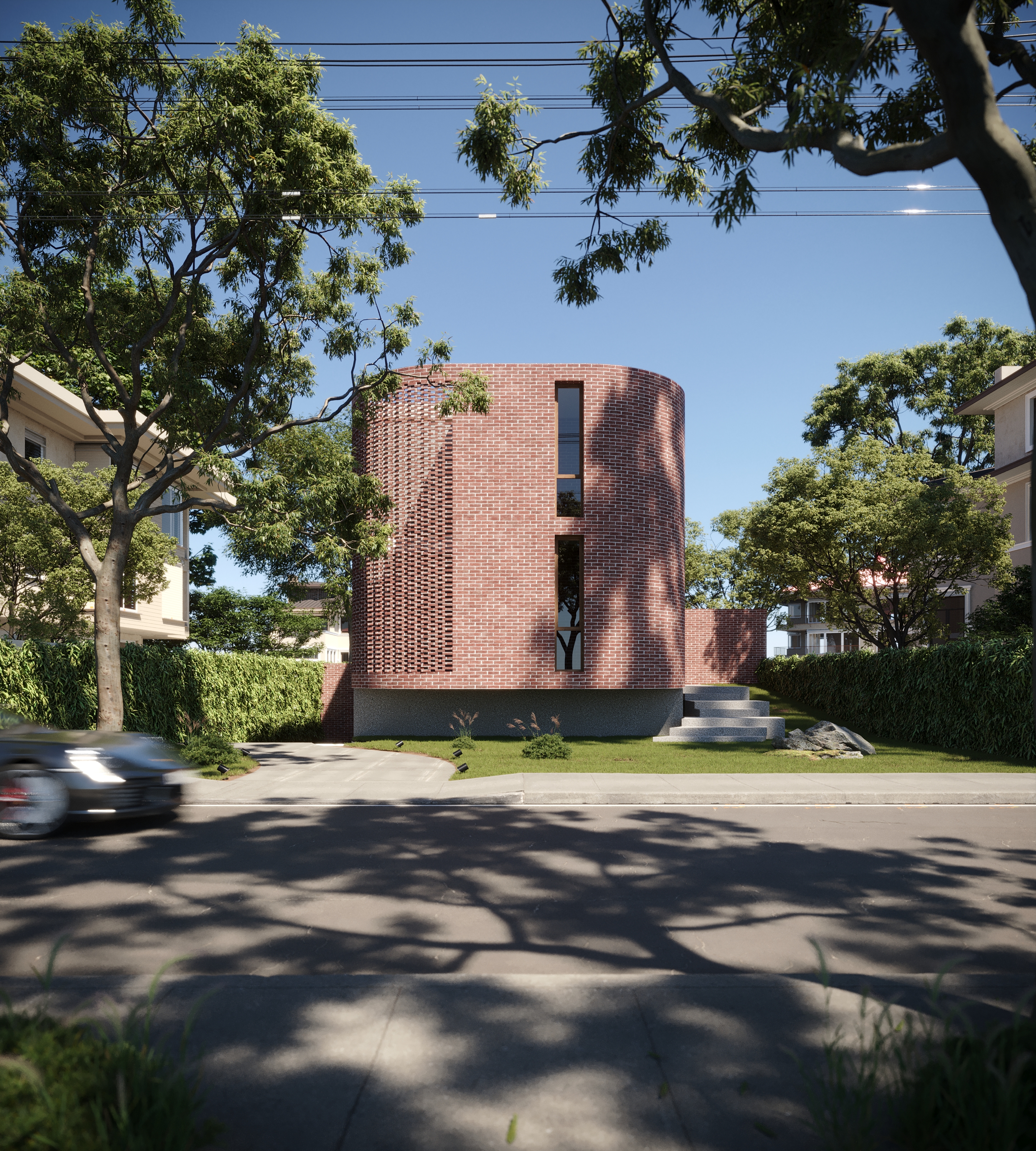 "This was far from a typical residential building, with bricks covering its entire façade," Founder Mohab Bedeir tells #SceneHome. The design was created by Greece-based Urban Soul Project, using the repetitiveness of red bricks to develop a façade that served beyond mere dazzling patterns. "The design was rendered at different timings to showcase how it uses the bricks for both ventilation and lighting."