8 Cairo Parks for Aesthetic Autumn Picnics
Fall is here and the weather is just perfect for a day out. Here are eight Cairo parks and gardens to spend your afternoons off.
Autumn in Cairo isn't like autumn in Hollywood movies, if anything it's better. This is the season when things start to cool down, while life continues to flourish. The trees are green, the breeze is chill, and Cairo's parks and gardens are just begging for an afternoon picnic. Here are eight of the most aesthetic parks for those refreshing days out in the capital…
AL-AZHAR PARK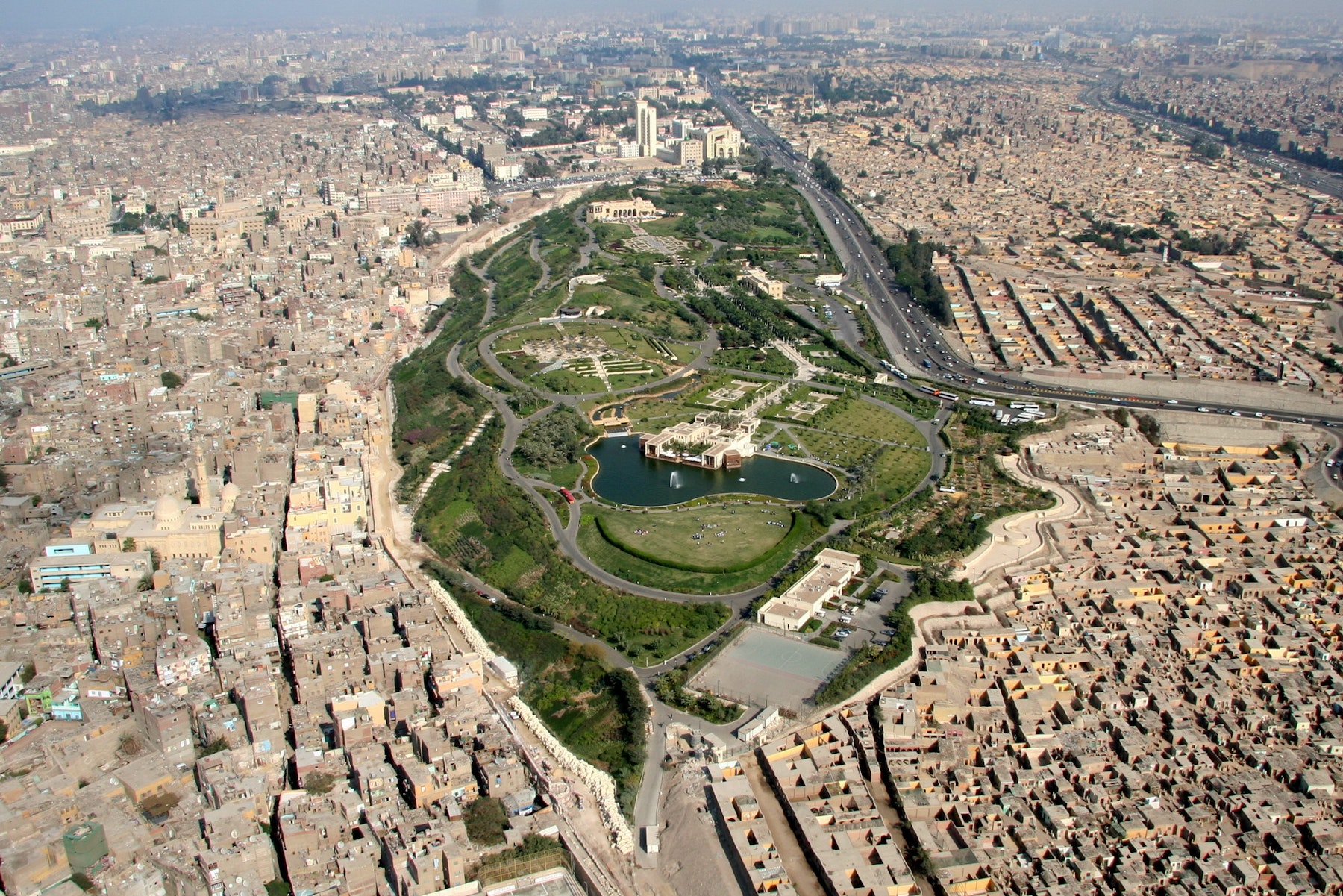 Nicknamed the green lung in Cairo, Al Azhar park was built in 2005 by the Aga Khan Trust for Culture's Historic Cities Programme. Situated in El Darb El Ahmar, the public park is a haven for Egyptians and tourists alike, with a view overseeing the entirety of Old Cairo. On weekdays tickets are available for EGP 30 for adults and EGP 20 for kids, except on Fridays when it costs EGP 35 for adults and EGP 25 for kids. Al Azhar park operates from 9 AM to 10 PM.
AL ANDALUS GARDEN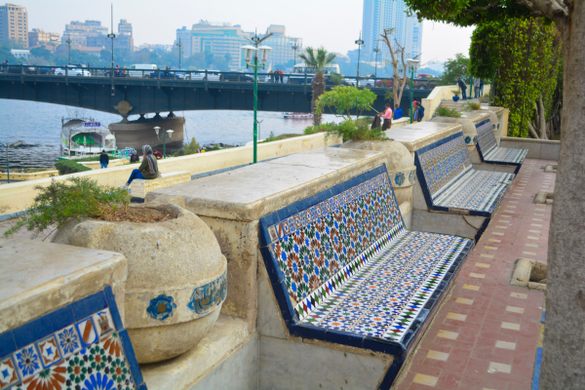 Nestled on El Gezira island in Zamalek, the botanical-style garden was built by Zulfugar Pasha as a gift for his wife in 1929, with an Andalusian architectural style embodying the picturesque park. Al Andalus was initially intended to be part of Khedive Ismail's royal mansion, and so the design reflects the era. Entrance to the garden is free, and opening hours are from 7 AM to 11:30 PM.
AL HORREYA GARDEN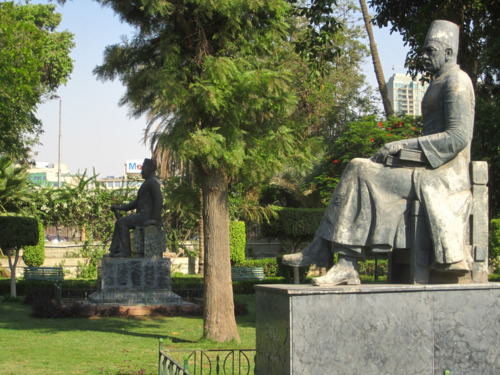 Located at Zamalek's Gezira square. Al Horreya garden is a sanctuary in the heart of the city. The garden's eleven statues pay tribute to Egyptian and global historical figures, including Egyptian poet Ahmed Shawky, Ramon Castilla, a Peruvian president who abolished slavery in his country, and nationalist leader Saad Zaghloul. You can also see the Cairo Tower from there. Ticket prices cost EGP 5, and the park is open from 9 AM to 7 PM.
ORMAN BOTANICAL GARDEN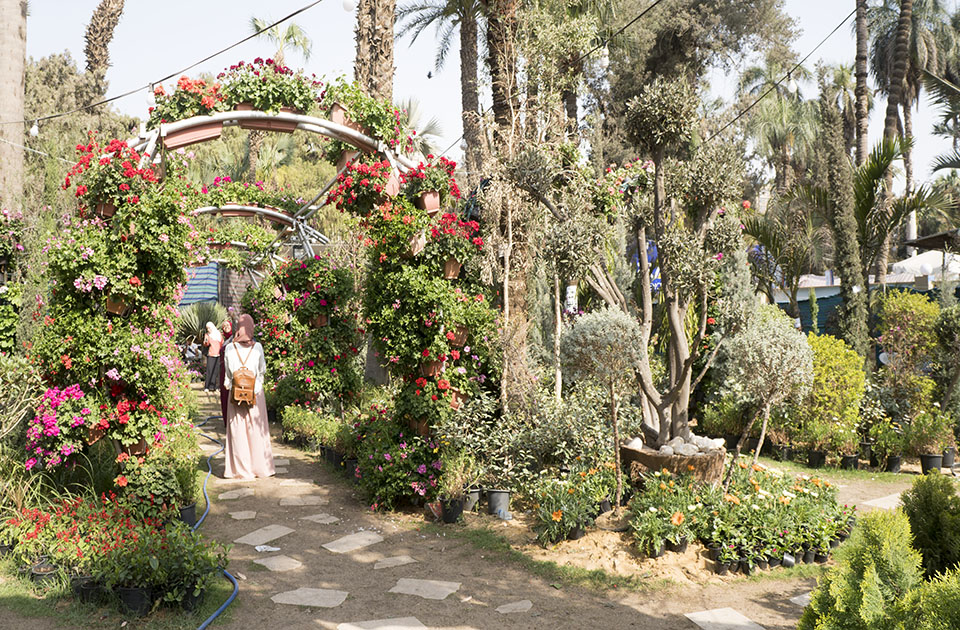 Established in 1875 by Khedive Ismail in Giza, the Orman garden is known for hosting an annual spring festival showcasing a collection of vibrant and rare flowers. The garden ticket is for EGP 2, and for cars it's EGP 20. The park is open from 8 AM to 3 PM.
FAMILY PARK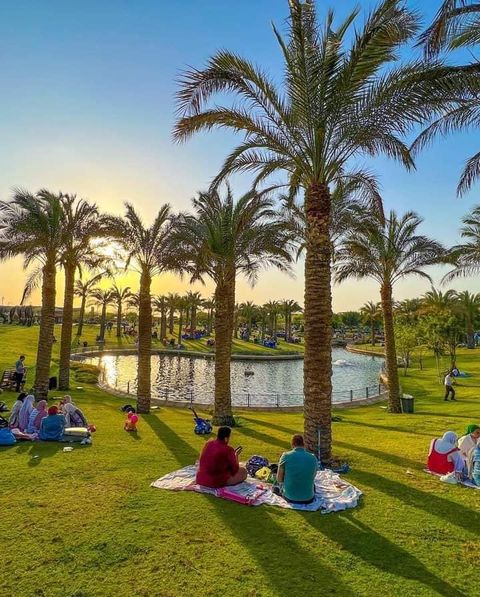 Amongst the newest parks in Egypt, Family park is the go-to for those living on the east side of Cairo. Located in Rehab City, the park's entry ticket comes out to EGP 70 during the week and EGP 80 on the weekends, providing an ideal place for gatherings and picnics from 9 AM to 11 PM.
JAPANESE BOTANICAL GARDEN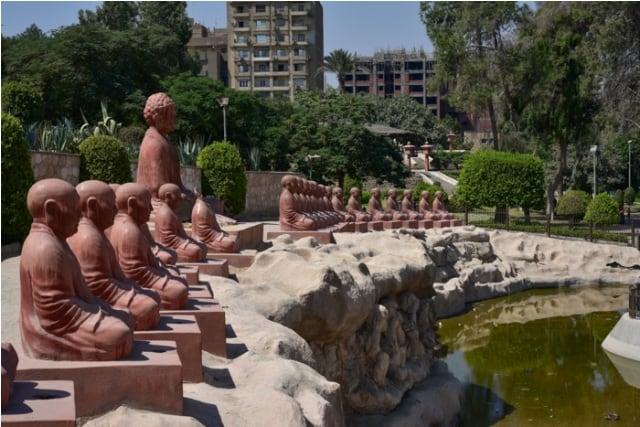 Standing since 1917, the Japanese Botanical Garden - also known as Helwan Botanical garden - was designed by Egyptian architect Zulfaqar Pasha and dedicated to Sultan Hussein. The Japanese theme became part of the garden when the Japanese embassy restored it in recent years. Japanese statues are seen surrounding the garden, along with an array of fish ponds. The garden is open from 9 AM to 9 PM, with a EGP 5 entry ticket.
AQUARIUM GROTTO GARDEN - FISH GARDEN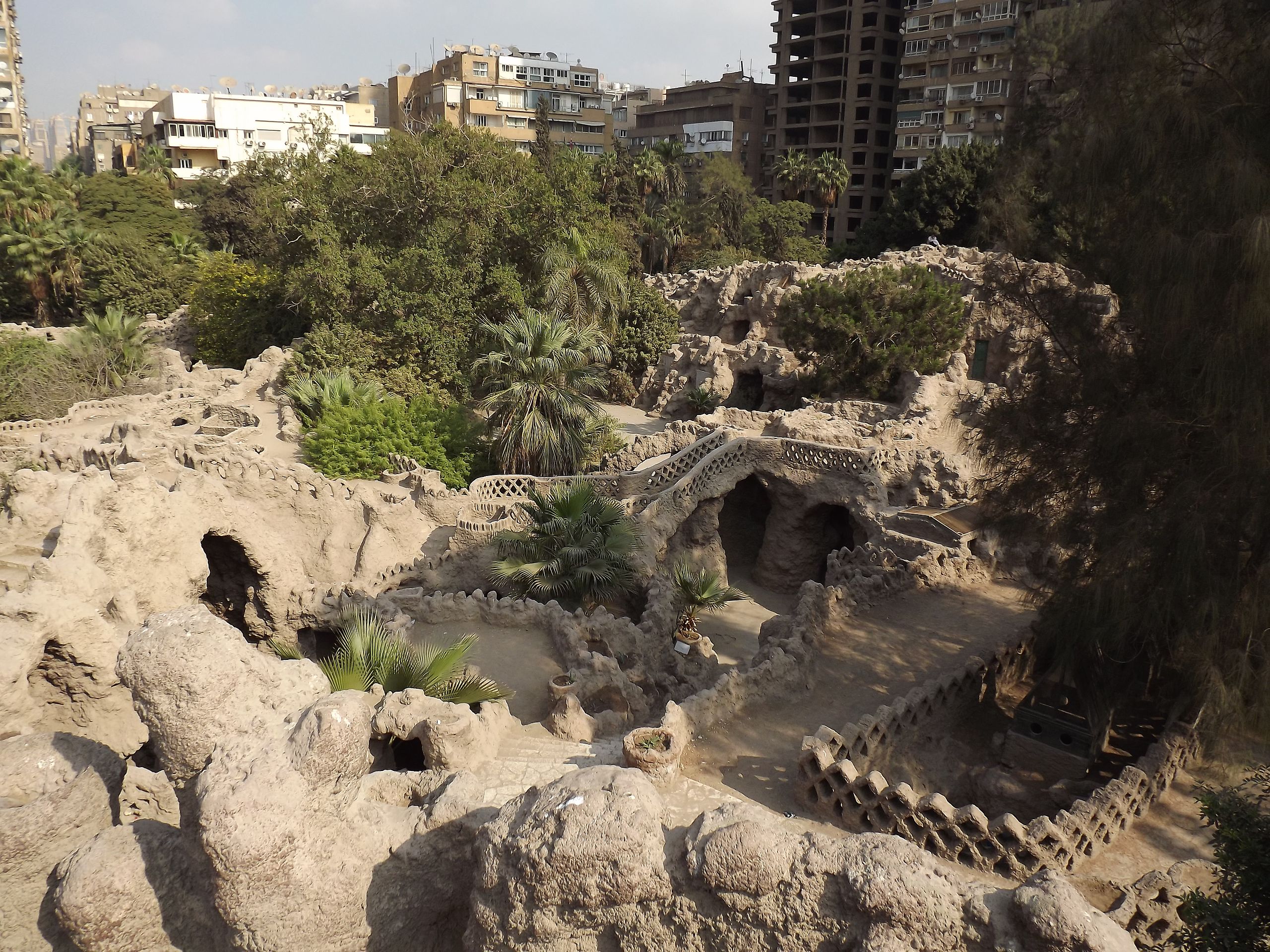 Located in Zamalek ,the Aquarium Grotto Garden is colloquially referred to as the Fish Garden, and has been open to the public since 1902. The garden's construction is fashioned after cave-like structures, and used to house 49 aquariums with rare fish and starfish. The Fish Garden holds various events including the Cairo Flea Market. Tickets cost EGP 5 for Egyptians and EGP 20 for foreigners. The park is open from 9 AM to 5:30 PM.
MERRYLAND PARK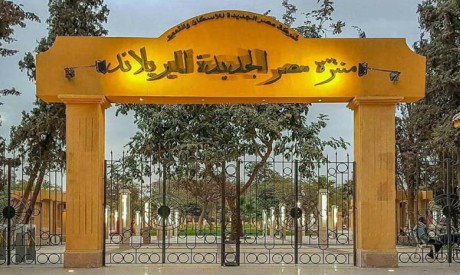 One of Egypt's historic parks, the Merryland Park in Heliopolis dates back ot the reign of King Farouk in 1949. The park was a staple for daily activities like sports and social gatherings, and was referred to as 'The Land of Happiness' due to its popularity. The park has partially reopened after extensive renovation, and is open from 9 AM to 11 PM with an EGP 20 entry ticket on weekdays and EGP 30 on weekends.