Oakenfest - The Comeback of Lebanon's Eco-Conscious Forest Festival
We packed up our gear and headed into the forest of North Lebanon's Lehfed for a weekend of music, art and eco-conscious living.
Oakenfest is an independent music and camping festival that combines arts and culture with eco-consciousness and local tourism. From 2013 to 2018, Oakenfest welcomed over 1000 attendees yearly across three days of music in a relaxed natural setting.
The festival was unfortunately put to a halt due to the multitude of hardships and challenges that Lebanon has gone through this past half-decade, including economic collapse, political turmoil and the devastating 2020 Beirut explosion. Last July, they decided to return during a very critical time in the country, with artists coming together to offer solace as a creative community.
Following the crowd, we packed up our camping gear and headed into the family-owned-and-run oak forest and camping site in North Lebanon's Lehfed to bear witness to Oakenfest's comeback. After festival attendees set up tents across the campsite we were treated to a welcome party hosted by Lebanese party collective Club Heshik Beshik, eccentric mood-setter El-Lahlouba and pop culture maestro and comedian Lary BS, who have joined forces for the first time under the name 'Sorry Bass?' (with the question mark).
The trio blasted hits throughout the night, treating festival-goers to hits from popular Arabic artists including Amr Diab, Hakeem, Ruby, Mounir and El-Sawareekh. (We're not saying anything, but we couldn't help but notice a pattern).
The following day we woke up breathing in the clean mountain air, blinking through the sunlight as it filtered through the branches of the towering oak trees. Yes, we were here for the music, but we were also exposed to all kinds of cultural activities throughout the day, including an interactive poetry session by Shatr Beirut Poetics, a tent where you could learn and try out different mixers and synthesizers by Beirut Synth Center, a pop-up tattoo parlor by Goldfish Tattoos, and a yoga session by Lebanese Yogi and female rights activist Nisrine Khoury.
Different local brands set up shop, giving us an eyeful of everything from hand-made clothes to accessories and even home-made honey. Meanwhile, Oakenstore - a dedicated booth that invites art collectives to showcase their design items and products - showcased photography and painting galleries, as well as the works of Lebanese comic-book pioneers Samandal Comics.
There were also booths dedicated to spreading awareness of initiatives that resonated with the core principles of Oakenfest, like Eco-friendliness and Sustainability, Gender Equality, Sexual Health, Reforestation, and Psychological Support.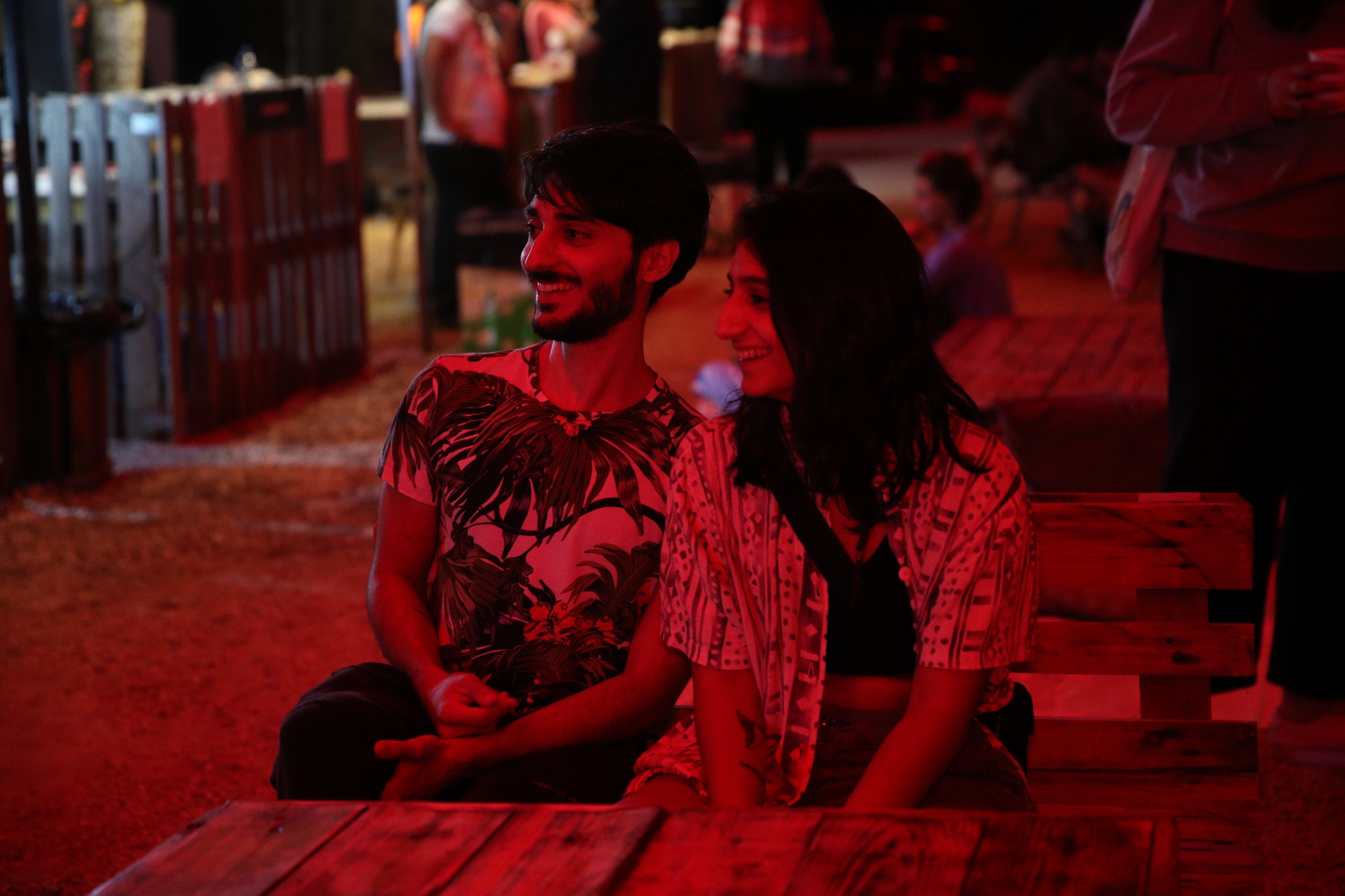 Then it was time for the big event: 12 back-to-back acts, including Sanam's experimental folk music, Postcards' dream-pop sounds, and Lebanese-Swiss duo Horse I'm Virus' unapologetic post-punk-electro melange. Lebanese Post-Rock ensemble Kinematik made a come-back to the first stage they ever took almost a decade ago.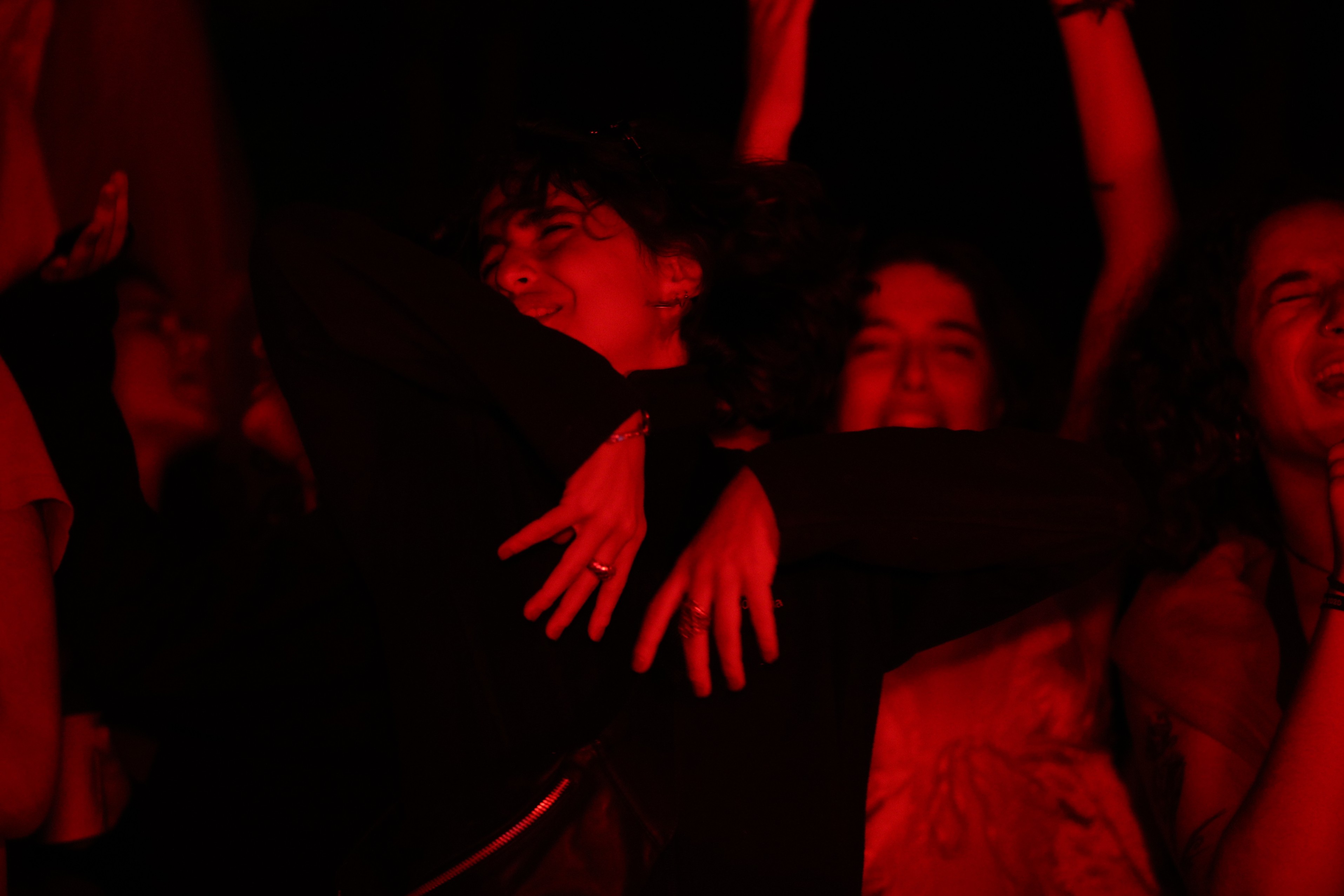 Two of Egypt's most popular indie artists, Maryam Saleh and Mai Waleed, were joined by Lebanese pioneer Zeid Hamdan. Lebanese rapper Bu Nasser Touffar brought nothing but bars with campers echoing his lyrics word-for-word, and he even treated us to a surprise unreleased track with Zeid Hamdan. Beirut spinner Jana Saleh brought it all home with over two hours of dynamic soundscapes ranging from hard-techno to RnB, as well as some Arabic pop classics.
As Zeid Hamdan puts it, "If Oakenfest is back, then hopefully Lebanon is back."