These Two Egyptian Male Models Walked Milan Fashion Week
Egyptian models Mohamed Hassan and Youssef Sharaf walked for Salvatore Ferragamo and Bottega Venetta respectively.
Milan Fashion Week recently witnessed the rise of Egyptian male models, Mohamed Hassan and Youssef Sharaf as they strutted across the catwalks of powerhouse brands Salvatore Ferragamo and Bottega Veneta.
Sharaf's runway appearance for Bottega Veneta was a standout moment, featuring a captivating look from their Spring/Summer 2024 collection. Characterised by its premium craftsmanship and sophisticated silhouettes, the collection breathed new life into essential wardrobe pieces. Sharaf donned an asymmetric black and blue wide-neck knit top elegantly layered over leather pants; an ensemble accented with a signature Bottega Veneta cream-hued bag.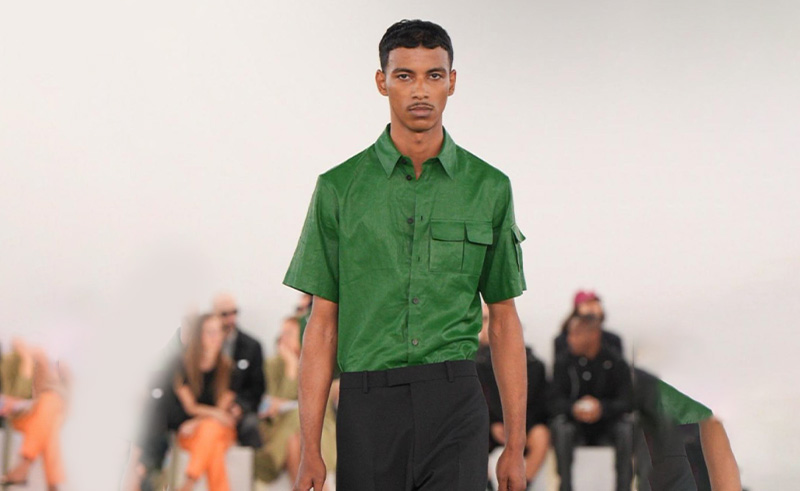 Hassan's embodiment of minimalist luxury was a highlight at Ferragamo. The brand's season echoed a sleek yet relaxed aesthetic, perfectly complemented by Hassan's poised presence. He commanded the runway in an emerald shirt and impeccably matched pants, rounding off the look with classic open-toe shoes and a complementary emerald bag.
Through their Milan appearances, Hassan and Sharaf have effectively positioned Egyptian talent within the global fashion discourse. Their effortless embodiment of the labels' sophisticated designs served as a testament to the growing influence of Egyptian voices on international runways.