7 Sustainable Middle Eastern Stays to Fuel Your Reclusive Vacations
These seven ecolodges let you pamper yourself while pampering Mother Nature.
If you want to pamper yourself and the planet all at once, these seven eco-lodges across the MENA region will have you all set for a sustainable recess…
Al Maha Resort Dubai, UAE
Imagine venturing out into the serene seclusion of the Dubai desert, ready to be met by the wear and tear of nature's finest - when you stumble across a fully-fledged luxury resort giving you both authentic back-breaking camel rides and a much-needed massage in their state-of-the-art spa afterwards. Rates at Al Maha Resort start at $1200 per night.
Souly Ecolodge Salalah, Oman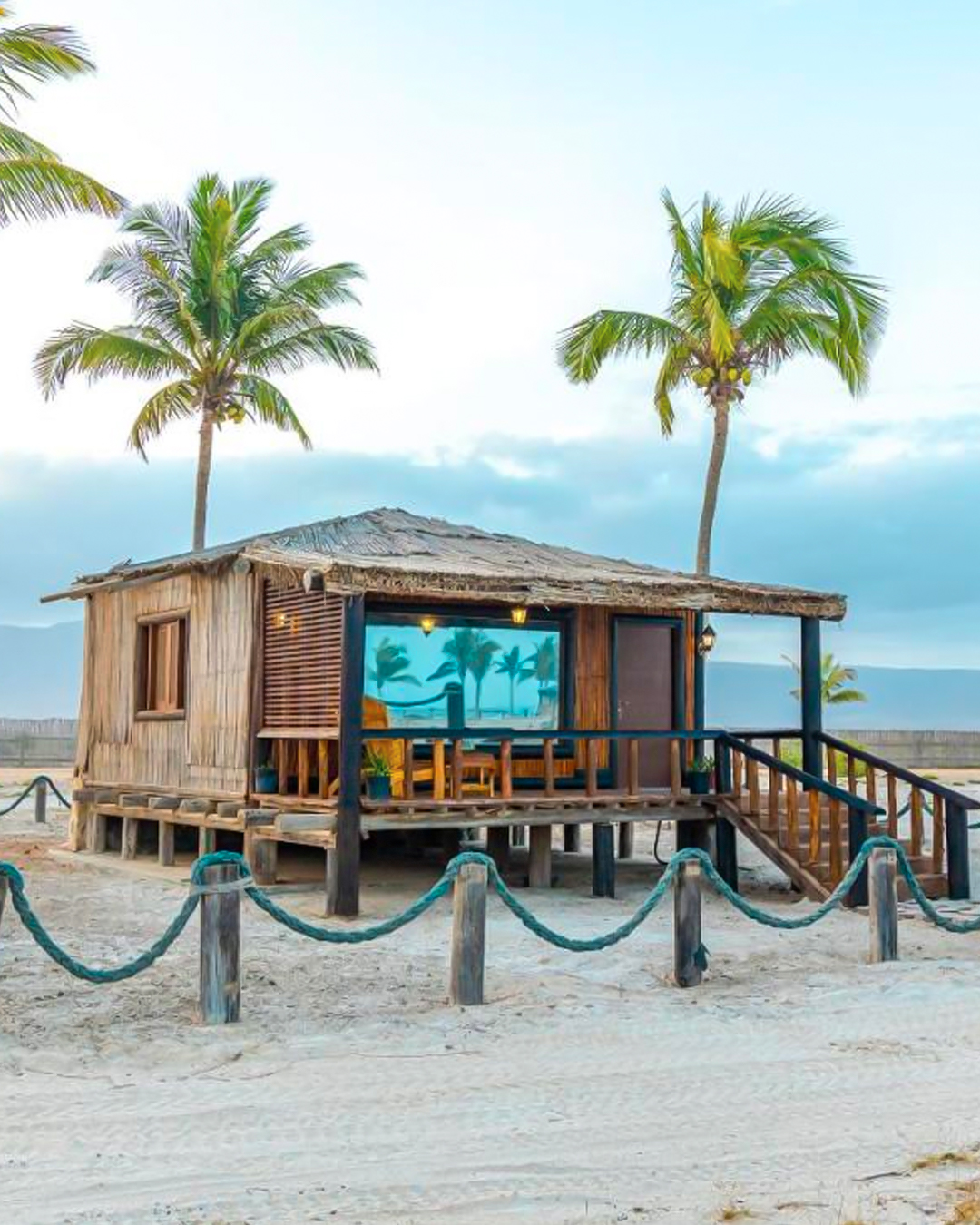 Heartbreak Kid-style bungalows by the beach, anyone? This Oman ecolodge puts you right up to the enchanting Arabian Sea, where you can encounter local dolphins, snorkel, dive or simply absorb the tranquillity of the Omani scenery, starting from $150 a night.
Al Fenn Marrakesh, Morocco
Founded with community in mind, Al Fenn believes that luxury can be both authentic and sustainable, and does not have to mean bland white walls and enormously wasteful buffets. The rooftop hotel/restaurant/bar prioritises an air of warmth and generosity that stems from their locally-sourced artisan staff all the way to their distinctive Architectural-Digest-worthy room-to-room decor and soft lighting, making it the perfect escape in the historical Medina. Rates start at $90 per night.
Taziry Ecovillage Siwa, Egypt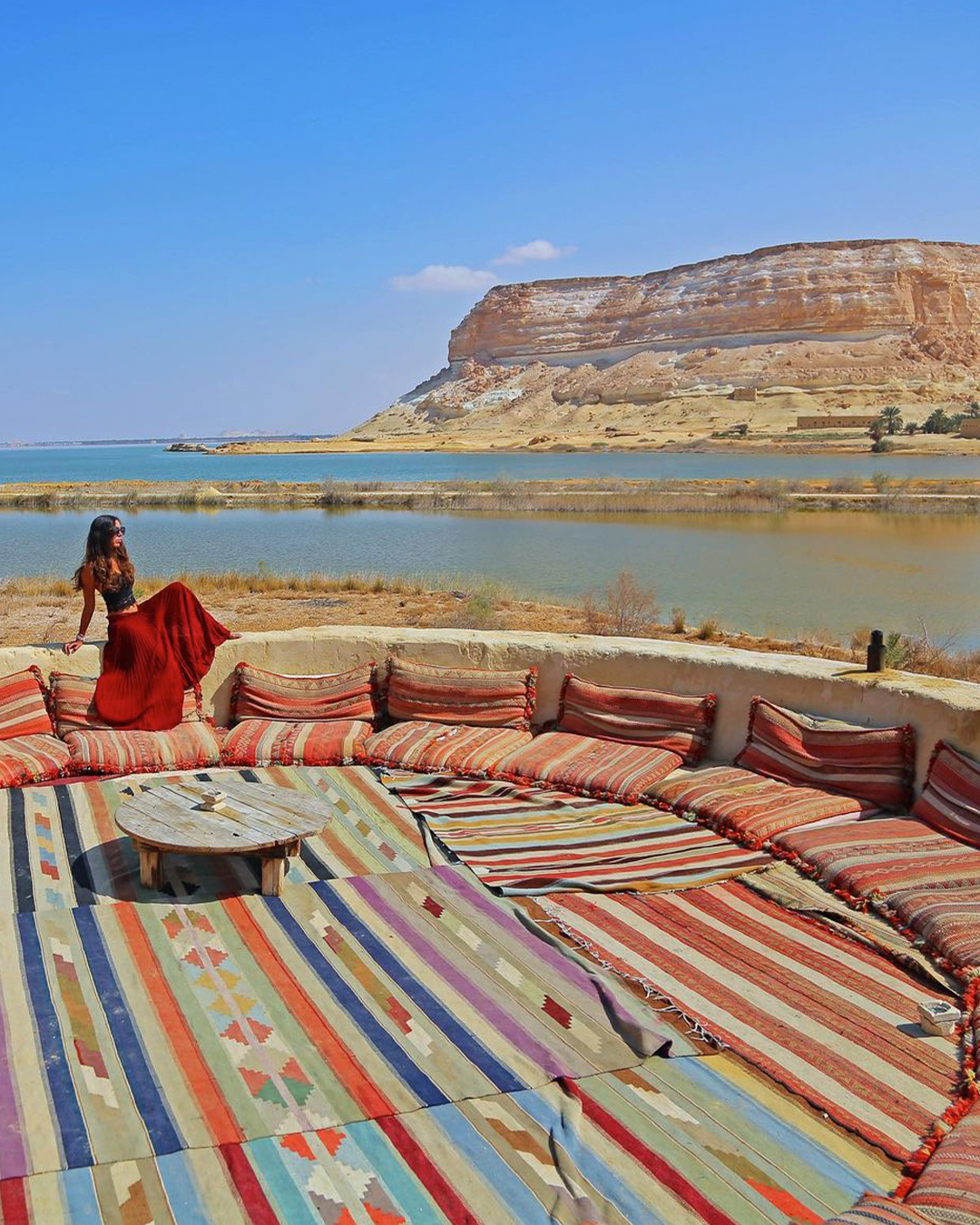 Translating into 'moon' in Berber, Taziry not only serves you beautiful nighttime views, but also an immersive Amazigh experience. The ecovillage is built at the foot of the famous Red Mountain of Siwa, with some rooms being carved out of the mountain (Revenant-style), overlooking the White Mountain, the Great Sand Sea, and Gary Lake. The resort employs traditional building materials, like mud bricks and salt, eliminating the need for AC, is solar-powered, and only relies on candles and oil lamps for lighting, making it every poet's dream. Perfect for both the couch-lovers and activity junkies, Taziry offers an in-resort natural hot spring, Arabian horse stable and a number of arranged safari trips among other activities. Rates start at $241 per night.
Sedr Trailers Resort Hatta Village, UAE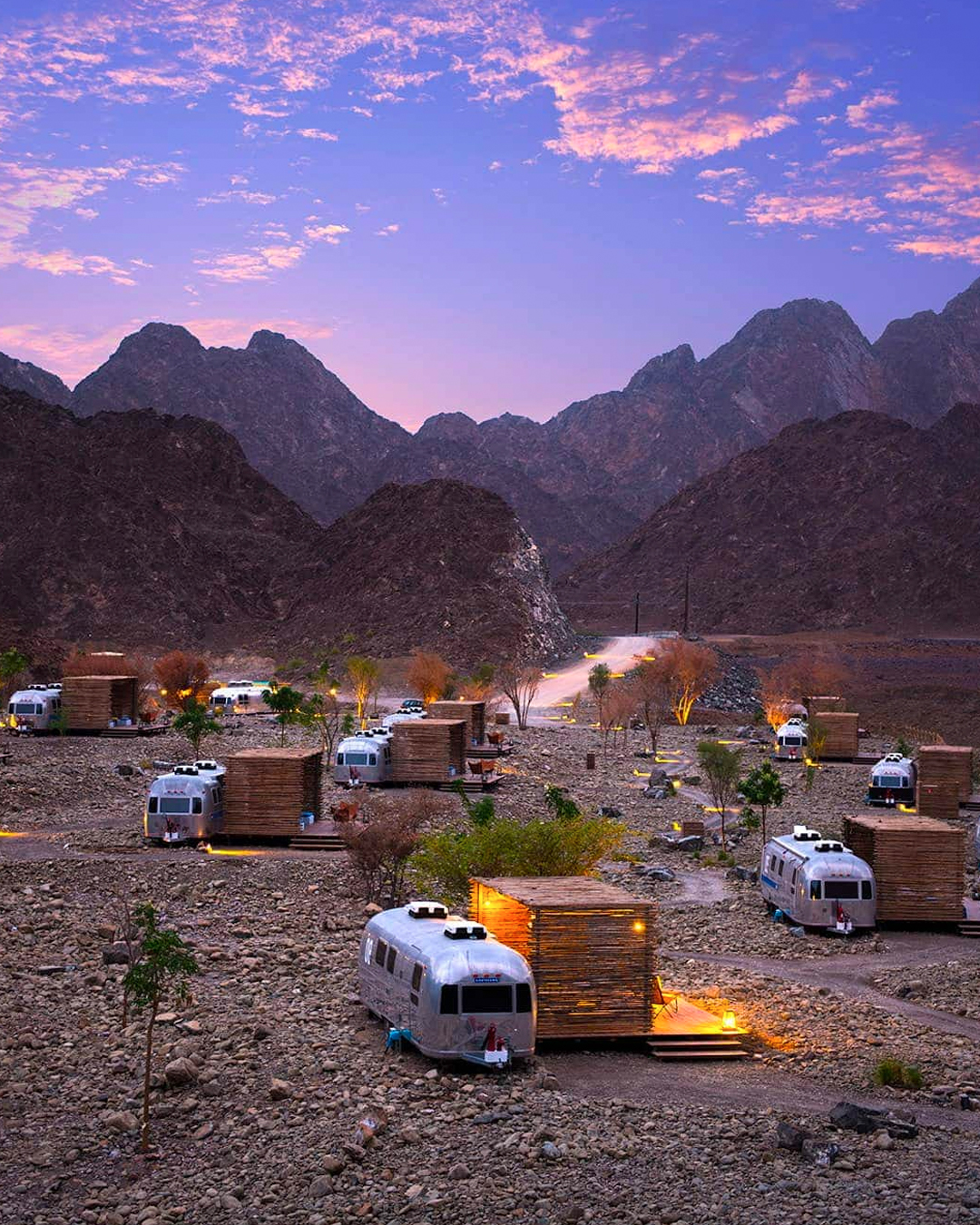 If the van life reels that keep popping up on your feed are driving you crazy, but you can't yet quit your job and drive around forever, this resort is for you. Sedr Trailers Resort is the campsite with a twist perfect for families and friends alike, as it offers an exquisite experience of seclusion in the rocky desert of Hatta village, bringing your Stranger Things dreams to life (you know, minus the Upside Down portals).
Feynan Ecolodge Dana, Jordan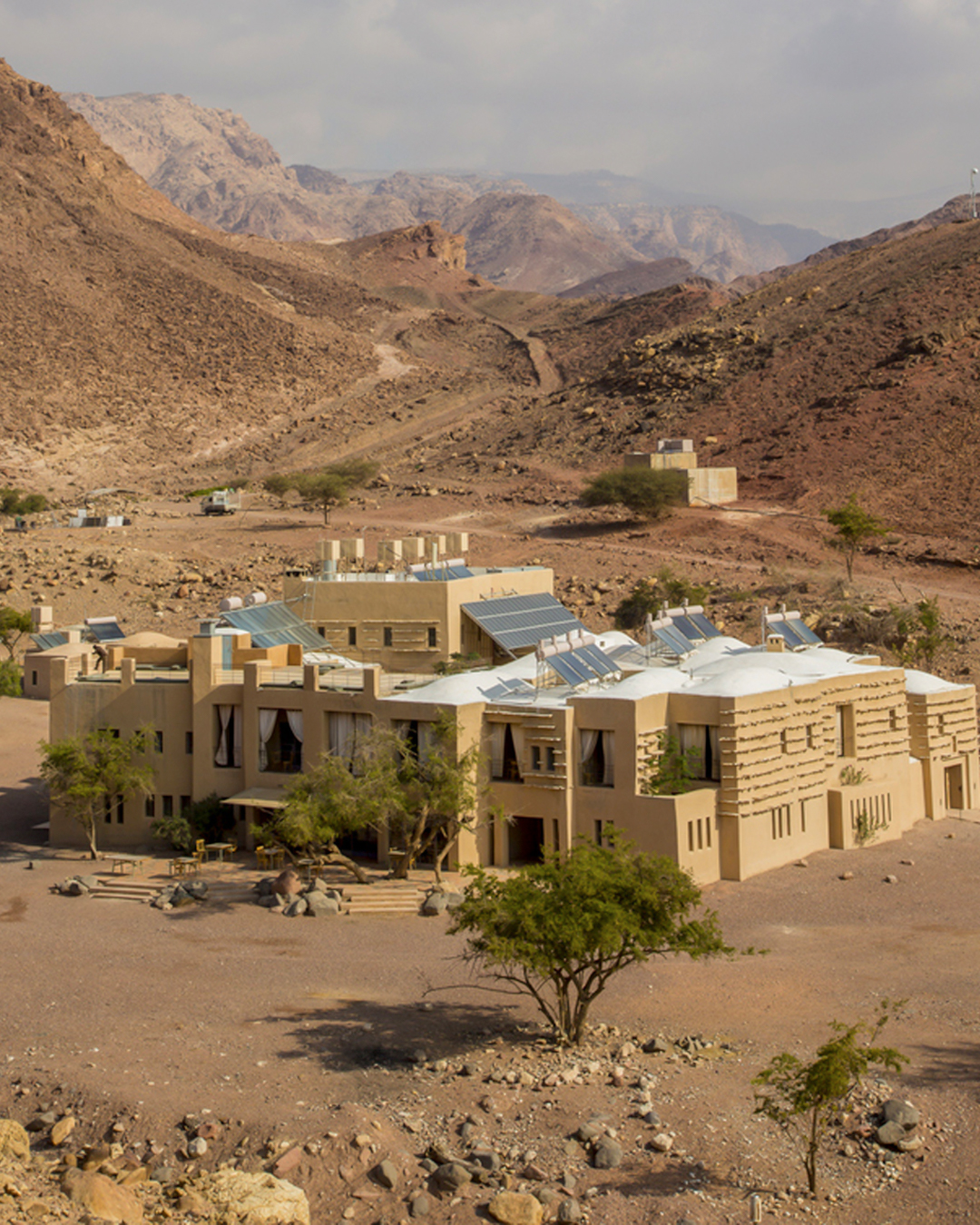 Emulating the true warmth of Bedouin hospitality, Feynan Ecolodge has been dubbed one of the top 25 ecolodges in the world by National Geographic. The 26-room resort offers an intimate experience with the untouched landscape of Jordan's largest nature reserve. Rates start at $165 per night.
Mysk Kingfisher Retreat Kalba, UAE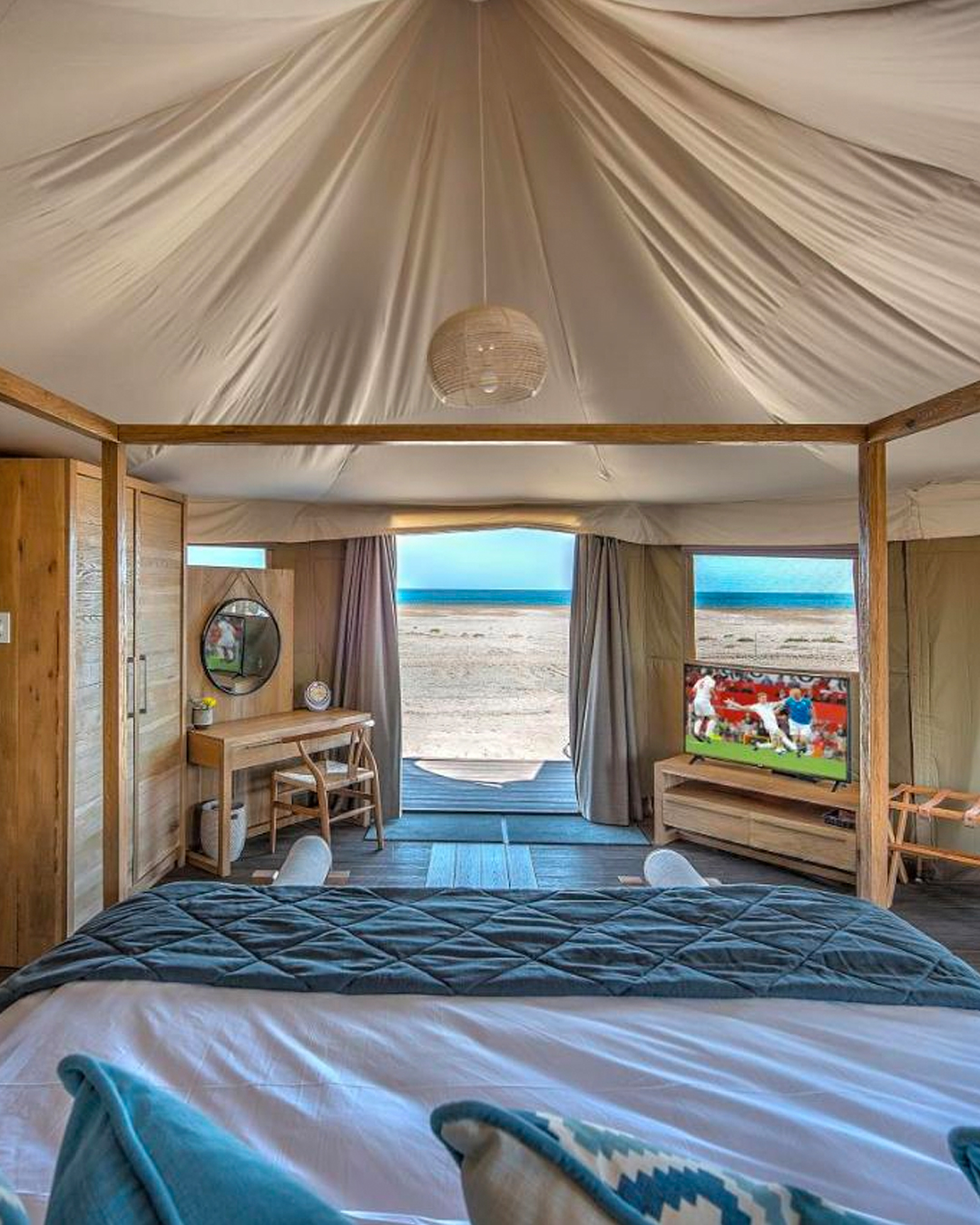 Mysk Kingfisher takes you on a one-of-a-kind camping trip to make up for all of your dad's past empty promises. For a nightly rate of $410 per tent, you can enjoy a fully furnished tent, complete with free wifi, a TV, air-conditioning and a coffee machine - all solar-powered, of course - making it the earthy destination for the modern it-girl.