The Timeless Rustic Charm of Tunis Village's Ta-che Lodge
This rustic six room lodge epitomises the history and charm of Egypt's Fayoum…
Fayoum remains one of Egypt's most underappreciated destinations. Its unspoiled nature, rustic handicrafts shops and close proximity to the bustling capital makes it an attractive weekend getaway for strung out city dwellers looking for a quick respite from the unforgiving grip of the urban jungle. In Tunis Village, a palm-fringed enclave with unimpeded views of Lake Qarun, sits a tiny boutique hotel perched atop a hill, offering front row seats to a rustic olive tree farm. Ta-che - named after Fayoum's name in ancient times, 'Tashee' - is a countryside retreat that encapsulates the humble nature and inimitable beauty of Fayoum.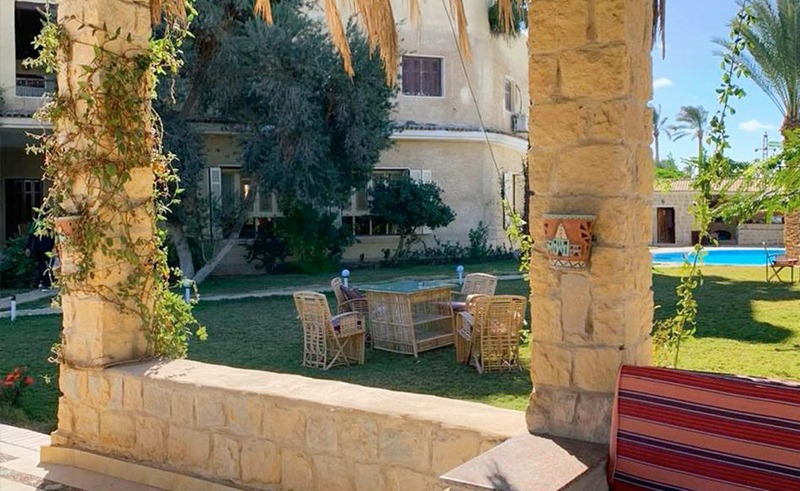 A contemporary take on Fayoum's time-honoured residences, this boutique hotel interweaves traditional charm with modern comfort and an exquisite attention to detail, with rustic furnishings and smatterings of exotic hues. The guesthouse's six rooms — all decorated in a rather eclectic fashion — give the hotel its intimate and cozy feel. What they lack in amenities they make up for in splendid views of palm tree groves, sparkling water and rolling dunes, all from the comfort of a private balcony or terrace.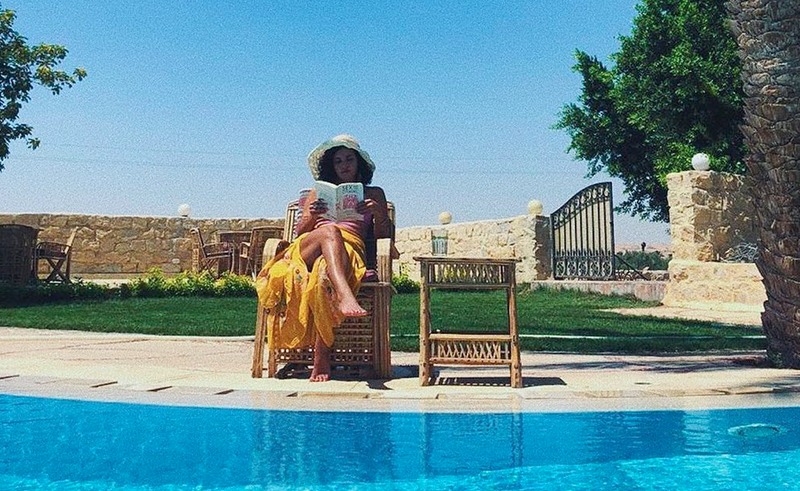 Founded by Cairo-born Abu Gabal as a way of reconnecting with his family roots in Fayoum, Ta-che is distinctively local, borrowing from the culture of its rich surroundings. The kitchen best reflects the Fayoumi spirit, whipping up traditional dishes and classic specialties like home-raised pigeon and duck, a famous staple of the area. Poultry, tagine dishes, an assortment of mezze, salads, soups and pastas are at top of the menu, and the Om Ali is not to be missed.
Simple seating areas dot the area among the lush greenery. Stroll through wild gardens, take a dip in the pool or spend the night stargazing at its outdoor fire pit. With activities galore at the surrounding Tunis Village, there's never a shortage of things to do, from bird watching and horseback riding to felucca rides and pottery making. You could even venture beyond Tunis and take a visit to the wealth of archeological sites and fossil remains hiding within Fayoum's beautiful desert landscape.