Find Your Zen With Osana's Solasi Festival at Somabay
We've compiled a list of everything happening during the three-day zen-jam at Hurghada's Somabay with Egyptian wellness centres Osana Family Wellness and YesYoga.
A post-summer season wellness escape is needed and Solasi Festival is making sure we go back to reality fully-cleansed and healed. Osana Family Wellness and YesYoga are teaming up with a slew of wellness gurus for a three-day healing extravaganza from September 21st to September 24th amidst Somabay's beautiful beaches and majestic mountains in Hurghada.
The festival is curating a lineup of workshops, classes, and holistic healing treatments to suit everyone's interests and needs, from sunrise runs to drum circle classes, with ongoing wellness festivities across their Yin Stage, Yang Stage, Beach Solasi Playground and Workshop Tents.
Their holistic approach to healing takes us far away from fast-paced pre-packaged self-care and towards a more social event that works on our collective minds, bodies and souls. Their somatics muscle release therapy treatment by Suzy Kussner, voice touch therapy by Luna Pantalone and Chei Nei Tsang Massage by Seba Khanna - amongst others - sound like they could undo months of incessant partying and irregular back posture (thank you, office culture).
Solasi is also creating a learning environment through a curation of workshops led by renowned yogis, practitioners and healers. These include Amira Osman who's instructing a pottery and Yin workshop, Leo Oppenheim who's leading a holotropic breathwork workshop, and Nadia Tserbo with a moving meditation workshop. We've compiled a list of everything happening during the three-day zen-jam: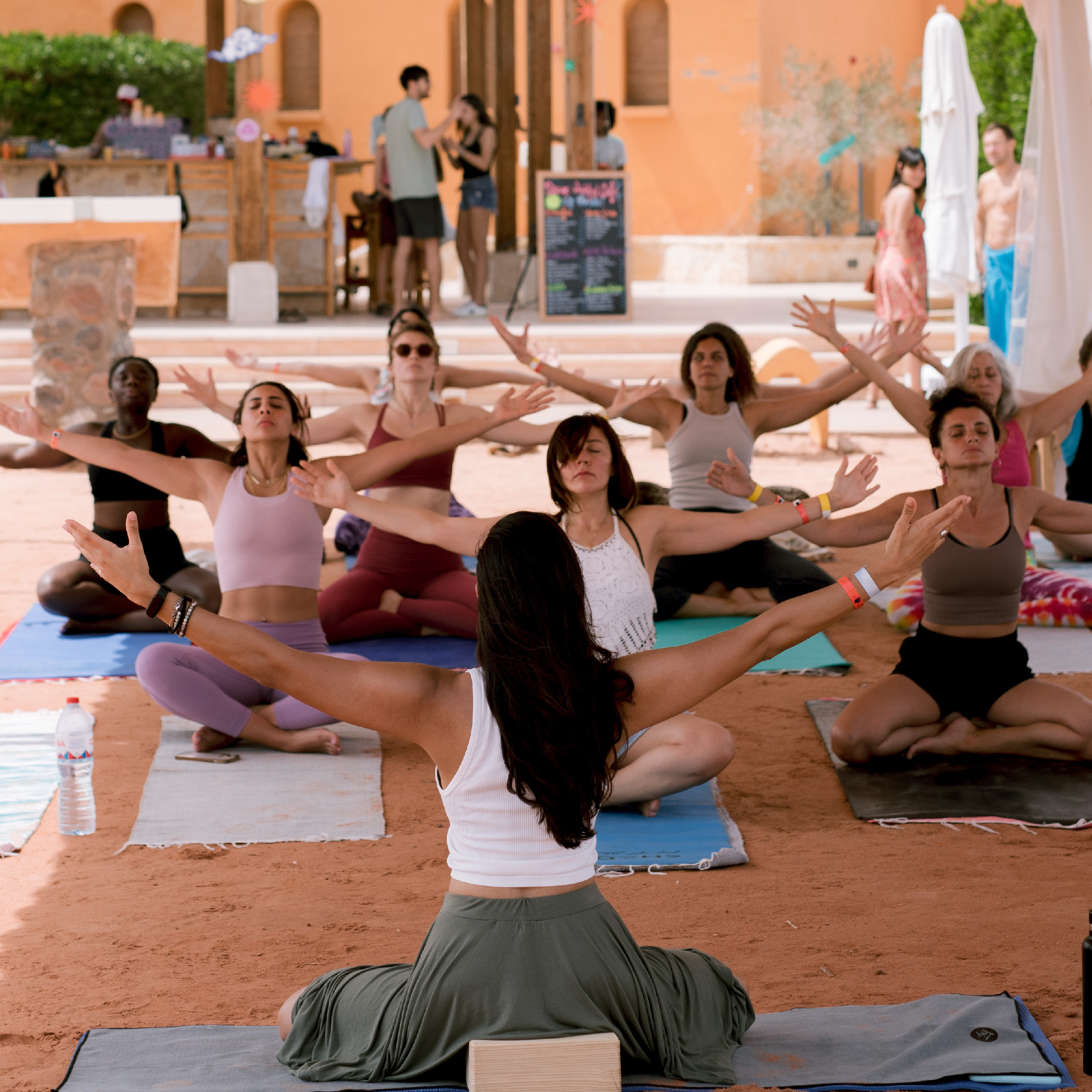 CLASSES
Acro Egypt - Acroyoga
Joey Altmann - Tai Chi
Joey Altmann - Qi Gong
Nadine Reda - Yoga Nidra
Noelle Nafache - Yin Yoga
Noelle Nafache - Better Than Coffee
Meghan Sullivan - Vinyasa Yoga
Neena Hwaidak - Running
Mellow Paw - Staff Spinning
Omniya El Baghdadi - Yoga
Omniya El Baghdadi - Flow Hard
Steve Double - Ashtanga Yoga
Steve Double - Bassline
Suzy Kussner - Somatics
Seba Khanna - Yoga
Seba Khanna - Tantra Hatha
Bruna - Iyengar Yoga
Amira Osman - Vinyasa Ladder Yoga
Zag - Pilathetique
Amira Osman - Yoga
Leo Oppennheim - Yoga
Leo Oppennheim - Dharma Yoga
Dima Issa - Drum Circle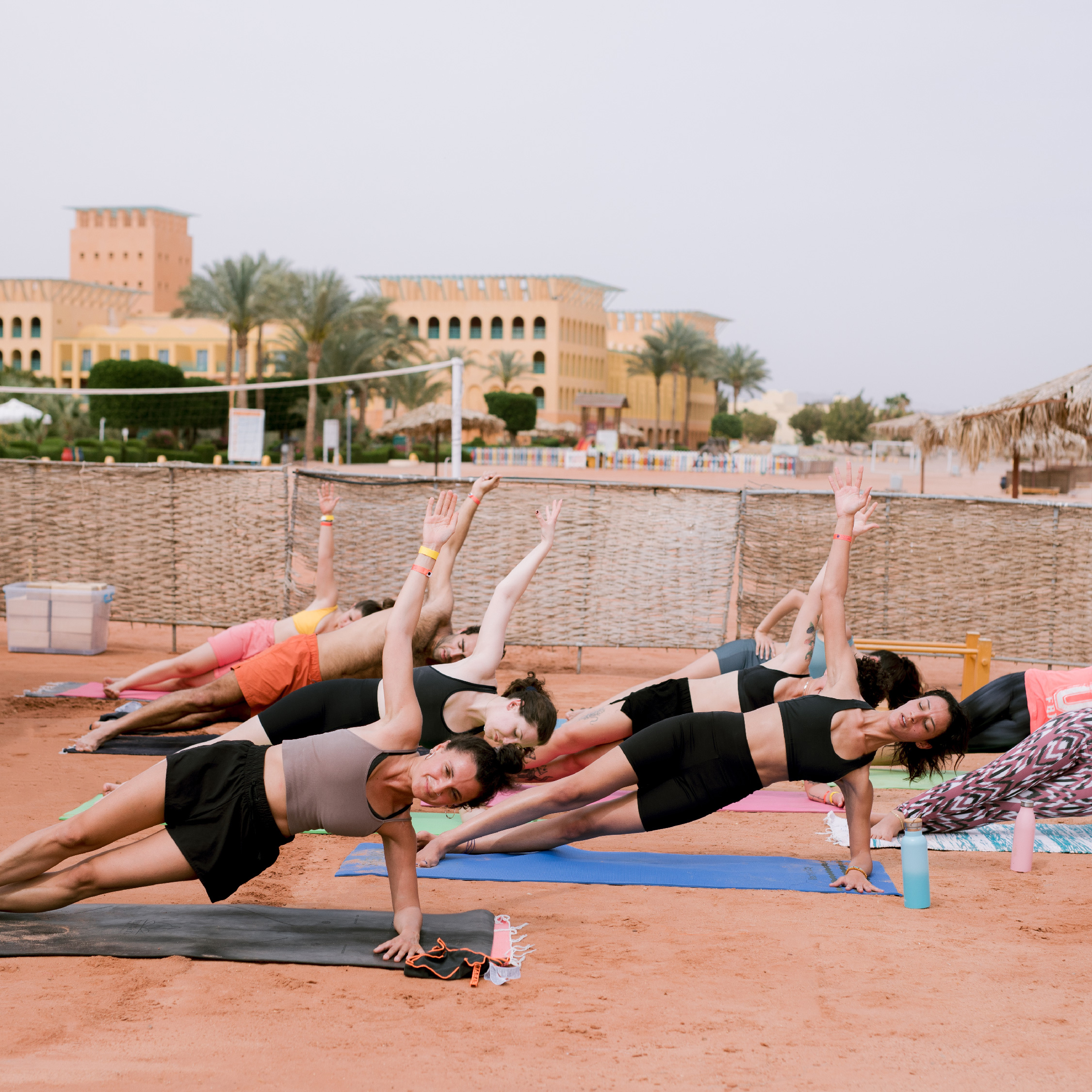 WORKSHOPS
Leo Oppenheim - Ice Tank Immersion
Leo Oppenheim - Holotropic Breathwork
Luna Pantalone - Soundbath
Amira Osman - Pottery + Yin
Leo Oppenheim - Athletic Breathwork
Luna Pantalone - Singing Circle
Nadia Tserbo - Moving Meditation
Marcus Blacker - Swiss Army Knife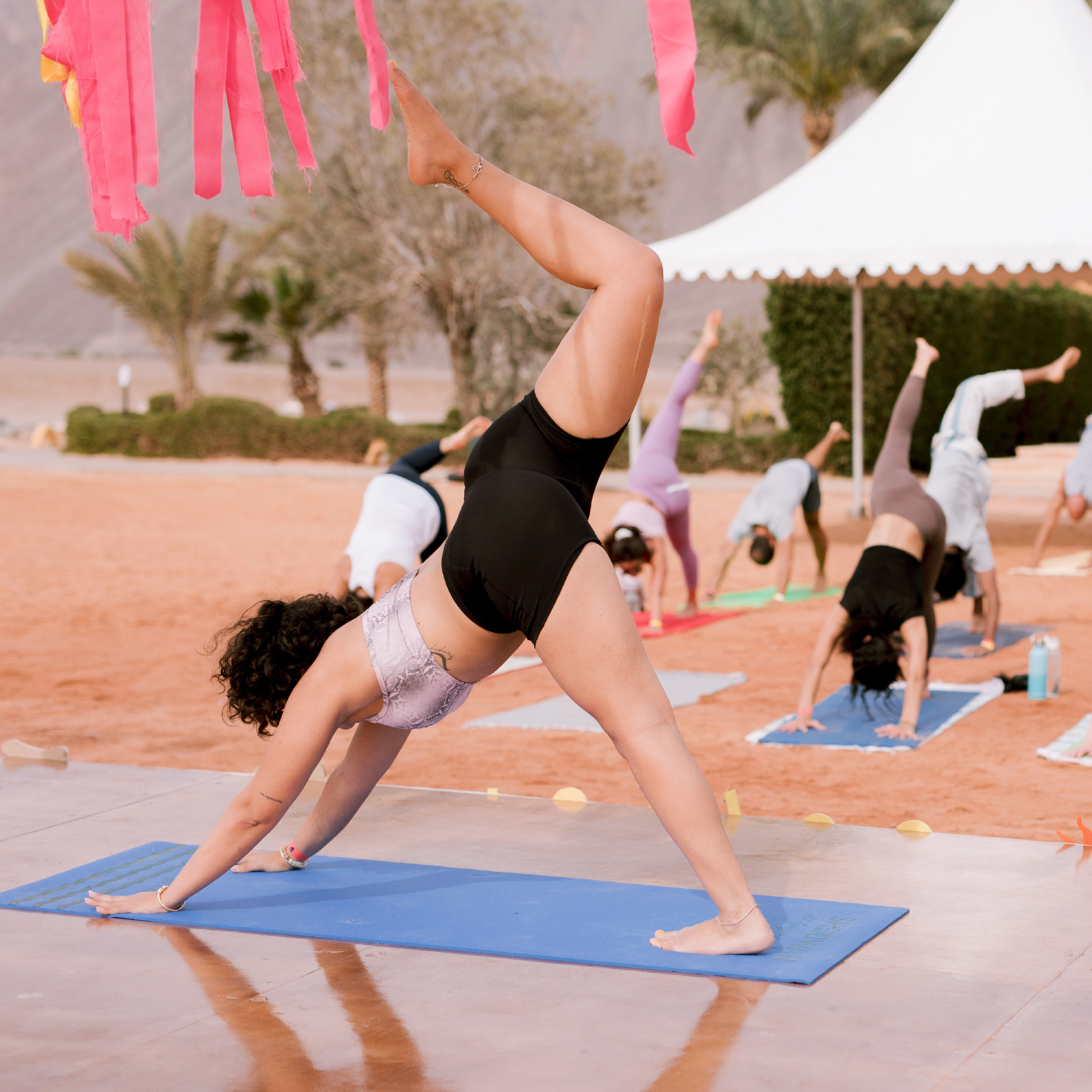 HOLISTIC TREATMENTS
Seba Khanna - Chei Nei Tsang Massage
Suzy Kussner - Somatics Muscle Release
Nicha - Massage
Luna Pantalone - Voice Touch Therapy
Luna Pantalone - Tarot Card Reading
Ray - Traditional Chinese Medicine
Shukry - Reiki & Energy Weaving
Sony Swayze - Massage Therapy
Nadiya Tsebro - Massage Therapy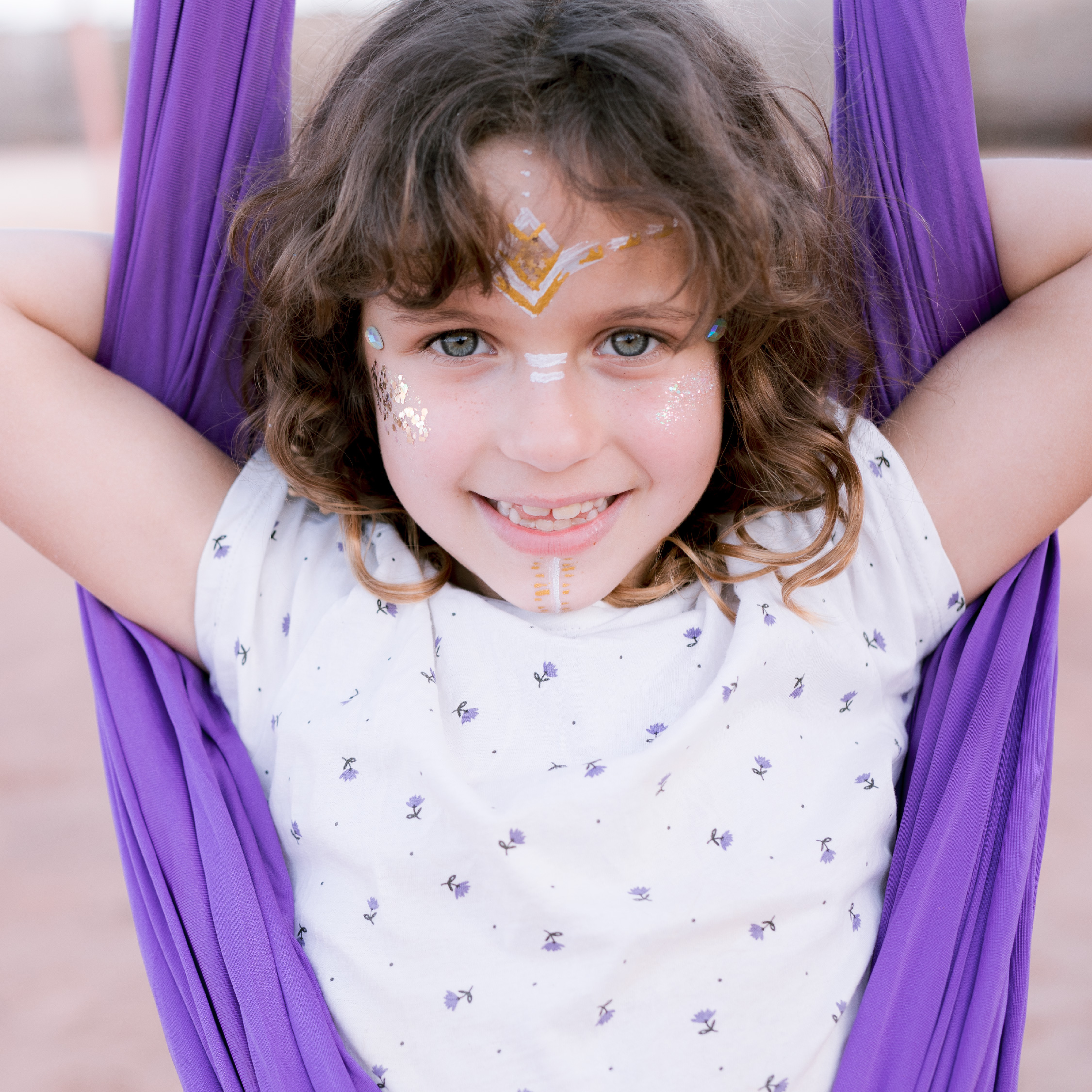 KIDS' ACTIVITIES
Acro Egypt - Family Acro Yoga
Joey Altmann - Kids Kung Fu